Putin declared Russia is not yet formed after USSR collapse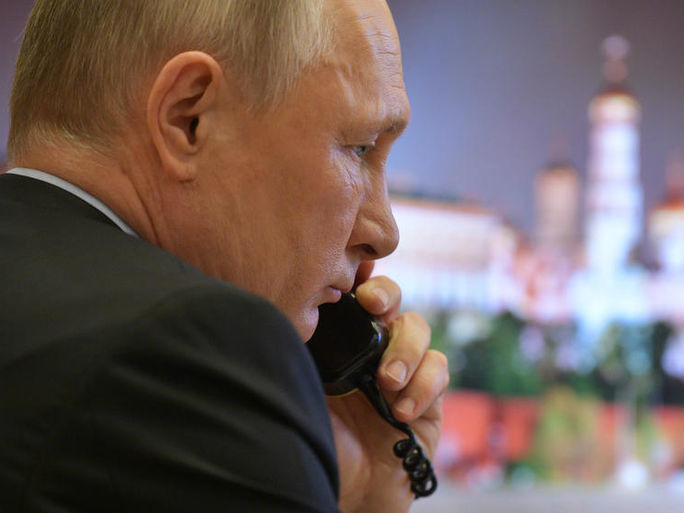 Putin told that modern Russia is in the formation stage now
Photo: EPA
Russian President Vladimir Putin thinks that Russia is vulnerable and needs inner stability and time for strengthening.
Vladimir Putin, President of Russia, said Russia is still in the formation stage after Soviet Union had collapsed, and thanked those who supported amendments to RF's Constitution, reads the Interfax report on July 03.
Putin reminded that "quite little time" has passed since demolition of the USSR. Modern Russia is still in the stage of formation and development, he noted.
According to President of RF, the country is very vulnerable and needs inner stability and time for strengthening.
On January 20 2020, Putin proposed to еру State Duma a draft law with amendments to Russian Constitution. The bill was passed unanimously in first reading on January 23 and finally approved on March 14.
The amendments prohibits any President to hold the post for more than two terms, stipulate priority of Russian Constitution over international legislation, and widens the power of the Constitutional Court. State Duma also supported the amendment on zeroing the count of Putin's terms in the office that allowed him to keep the power after 2024 when his fourth presidential term will expire. This way he would be able to serve as President until 2036.
From June 25 to July 01 Russia hold a referendum. 77.92% of voters supported proposed amendments, while 21.27% voted against.
Previously, State Duma speaker Vyacheslav Volodin, commenting the referendum on amendments to Constitution made a statement that Soviet Union fell apart because of its first and only president Mikhail Gorbachev.
In December 1991, heads of the states - Boris Yeltsin of Russia, Leonid Kravchuk of Ukraine, and Stanislav Shushkevich of Belarus signed an agreement on dissolution of the Soviet Union and creation of the Commonwealth of Independent States.