Activist Shabunin: Arrest of three judges is not enough to talk about the fight against corruption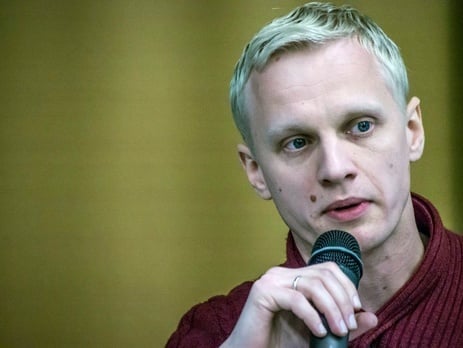 Shabunin believes that it is too early to talk about the beginning of the fight against corruption


Photo: Reanimation Package of Reforms / Facebook
Chairman of the board of the "Anti-corruption Centre" and activist of "Democratic Alliance" Vitaly Shabunin sees no reason for optimism in the issue of bringing to responsibility judges and officials of Yanukovych times.
Anti-corruption activist and member of the "Democratic Alliance" Vitaly Shabunin believes that those actions against former officials that the prosecutor's office made are not enough to talk about a full-scale fight against corruption.
This he said in the commentary to "Gordon".


"Chechetov was not arrested - he killed himself, Efremov is at large, and Kolobov was detained not by us, but by the Spaniards. It is he who slipped up and relaxed no we who tried to catch him. No special reasons to rejoice yet. On Thursday
Yuriy Lutsenko said that the next parliamentary session would begin with the permission for the arrest of three judges and five deputies. Where are those five deputies? I really want to be an optimist, but so far there are no such reasons, "- said Shabunin.


"The way this justice worked, it had to be destroyed at all. It was justice in quotes. The fact that they began to understand this - is some movement forward. It's definitely not an axcess of power of Parliament, certainly not an interfere of the judiciary work.
But you can not say that the arrest of three judges is the fight against corruption. The three judges is not enough "- the expert admited.