Alasania: I think that the panic about the Ministry of Information is premature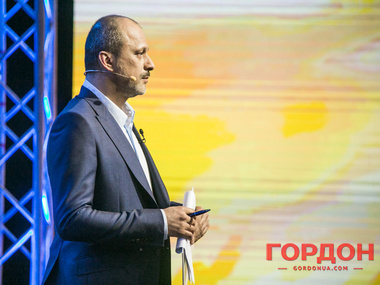 "if this ministry does not show any results within two or three months – there will be no sense in it".
Photo: Aleksandr Khomenko/Gordonua.com
What the Ministry of Information will deal with and why we need it will become clear very soon, declared Zurab Alasania, the Head of the First National Television Channel of Ukraine (NTKU).
Almost nothing is known about the Ministry of Information so far, the Head of NTKU Zurab Alasania said in his comment to the GORDON .
"I cannot judge what I do not know. I mean both the ministry itself, its activity, results, and even the regulations on what it is going to do. Therefore, I think that the panic is absolutely premature," he stated.
According to the journalist, once such an agency appears, it will become clear why Ukraine needs it.
"Expectations of a considerable part of the Ukrainian population with regard to propaganda are focused on the First National Channel and prospective public television. I had great difficulty explaining to people that journalism and propaganda are completely different things and that the expectations were overrated. But it is surprising that once there appeared something suggesting that it will not be us who will engage in propaganda, people started protesting immediately. I do not see either logic or sense in all this. Let it be founded and start working – we will see then. It will become clear very soon what it deals with and why we need it," Alasania mentioned.
According to Alasania, if this ministry does not show any results within two or three months – there will be no sense in it.
"I do not think that they have more than two or three months. Spring will show who is who. If this ministry shows nothing until then, there will be no sense in it. It seems to me that the weather in the country will be terrible by then, so the Ministry will have to make some progress," underlined the journalist.