Borislav Bereza about the cases against officials and judges: Here usually the process is often more important than the result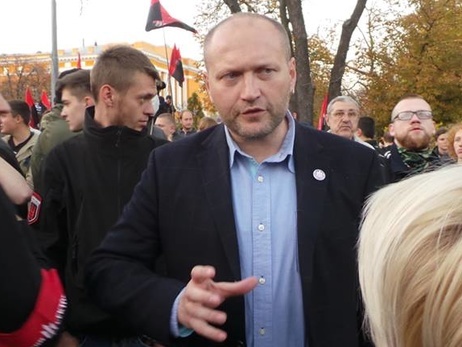 Bereza recalled that 10 years ago, Yuri Lutsenko was going to put the bandits behind the bars


Photo: Oleg Bogachuk / Facebook
MP, Deputy Head of the Unti-Corruption Parliamentary Committee Borislav Bereza considers that the punishment for those guilty corrupt officials is necessary to carry out but not to talk about
Independent MP deputies Borislav Bereza talking about the fight against corruption recalled the example of the recent history of Ukraine, when a loud statements of imminent arrest of corrupt officials came to nothing. Bereza told about it in a comment to "Gordon".
"In our country, the process is often more important than the result, especially when you need to show the public that someone who has recently come to power works. At the moment, we see a lot of different movements, which so far ended up with nothing," - said Bereza.
"We remember very well how in 2005 Yuriy Lutsenko (2005-2006 Lutsenko was interior minister. -" Gordon ") traveled to Donetsk on AVV ( Armoured Vanguard Vehicle) and promised that soon bandits would be in prison. But after a while there was a rematch of the old power, and Yuriy Lutsenko who had not fulfilled his promises to the electorate, he soon became a prisoner. I would like this example to become an ideal one for those who are now just scream that the gang power must be punished. Punish, rather than talk about it. You can only judge by the result whether it is a good rigged game to return some people in politics, or it's the sword of justice, which sooner or later must come, "- said the MP.