People's Deputy Chervakova: It is prohibited by the law to appoint ministers to a non-existent ministry, but the Verkhovna Rada did it yesterday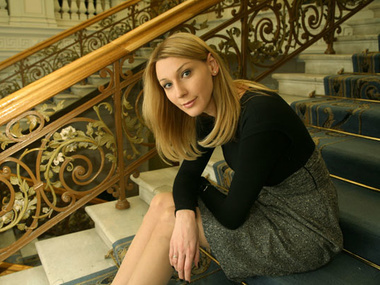 "We still don't know what does these magic words mean -The Ministry of Information"


Photo: telekritika.ua
If the public controls the decisions, creation of the Ministry of Information will be a right step, the People's Deputy, journalist and managing director of the TV program "Podrobnosti Nedeli" (Weekly Details) Olga Chervakova believes.
The Verkhovna Rada voted for the Minister of Information Policy while the ministry itself does not exist, the People's Deputy and journalist Olga Chervakova told in the comment to GORDON.
"It is prohibited by the Ukrainian law to appoint ministers to a non-existent ministry, in fact, as well as to hire any citizen to a position that does not exist. The Verkhovna Rada of Ukraine did it yesterday. As a matter of fact, they were supposed to vote for the creation of the Ministry of Information, but they voted for the appointment of the minister," she said.
According to Chervakova, she voted for the creation of the ministry, but with certain reservations.
"The candidacy of Stets was discussed at the meeting of the faction, and the decision was made that the faction supports creation of the Ministry of Information. I voted for this decision with certain reservations. I consider that the ministry will have to involve professional media lawyers, representatives of central TV channels, both state-owned and private. It should include prominent opinion leaders that have to be vested with decision-making powers rather than merely consultative ones. It was the reservation I pointed out when voting for this decision," reported the people's deputy.
From the point of view of the journalist, if the public controls the activity of the agency, it can be useful.
"This body will be useful if the public controls its decisions. However, the ministry should carry out only technical functions for the implementation of the decisions made by the public or supervisory board. But we have not seen the document regulating this activity, and we still do not know what stands behind this mysterious phrase – the Ministry of Information," she considers.
However, according to Chervakova, bureaucracy can bring all positive aspects to nothing.
"A mechanism for minimizing bureaucracy in decision-making must be developed. Information is a rather subtle tool, it requires prompt decision-making. Prompt decision-making is impossible in a bureaucratized system. Thus, bureaucracy can turn the idea of this agency into the opposite direction. A mechanism for minimizing bureaucracy in decision-making has to be spelt out," the people's deputy summed up.