Chornovil: The main thing is to survive till the summer. When there is light at the end of the tunnel, there won't be any mass protests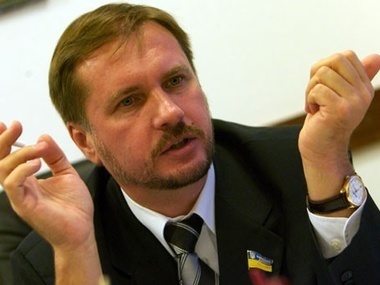 Chornovil: There will be in Ukraine
Photo: facenews.ua
The peace in Ukraine is likely to come. But to make any predictions, dealing with crazy maniac is difficult, former MP, political expert Chornovil thinks.
Ukrainians need to wait until the summer, when the first changes will appear, ex-MP, political expert Chornovil said in an interview with "GORDON" .
"The government must show that they really, de facto are fighting with corruption and someone will be put into jail. Then people will be willing to wait. And the most importantly now is to survive till the summer, there will be some positive effects in the summer. I would expect some peace starting from July to August, or in autumn for sure, because when there is light at the end of the tunnel there won't be any mass protests, "– he said.
According to the expert, the Ukrainian authorities should demonstrate to society the fight against corruption.
"As for the revolution inside, it seems to me that if today will be done at least a few activities that distract attention, but that will show some work, I mean the Anti-Corruption Committee, Anti-Corruption Bureau and direct anti-corruption activities and arrests in this regard, then this can be avoided. If there is at least a part of arrests of rather serious officials on the background of anti-corruption activities and it will be shown that, well, look - not only have suffered, but also those who lived beyond the rules, "– Chornovil stated.
According to him, when people see that things are changing, they will not go to mass protests.
"In this regard, it may be a factor of social solidarity, when some suffer reverses, while others realize that they are on the line and at gunpoint. And society is a definite factor of satisfaction. I think in this case the social protests will not start. They can be but they will be localized in certain areas, and I do not think they will get serious, all-Ukrainian scale. The situation that we have in the social sphere now is so terrible that this version of the budget, which has been adopted, especially for disadvantaged groups will not deteriorate it. The situation of possible rise in unemployment is not also correlated, it may approve after the second half of the year. The authorities need to reassure people in the first half of the year. To do this, we need to maintain the stability of the currency. it is desirable that it could return to the exchangers at the official rate of the National Bank. Wether they can do it or not – I can not say, "– said the politician.
There will be peace in Ukraine, says ex-MP.
"Most likely there will be peace in Ukraine. But peace and quiet are two different things. It is hard to make any predictions when we deal with crazy maniac who constantly creates tension and provocation. Russia understands that they cannot make war with Ukraine any more. They can only win the war with Ukraine with the help of scorched earth and massive missile attacks on major industrial, transportation hubs and human settlements. But it sounds like the third World War, and I don't think we shouldn't expect something like this."– the expert added.
According to Chornovil, Russia will obstain from direct offensive operations on the eastern Ukraine.
Read the full version of this article in russian here .