Economist Yaremenko: Actions of the National Bank are contradictory and chaotic. It moves to and fro and we have what we have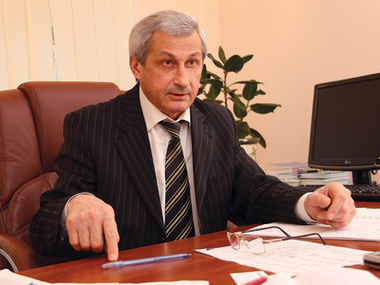 Yaremenko: There are no conditions for the floating rate in Ukraine. The country has no laws and regulation secrets


Photo: kontrakty.ua
The growing exchange rates involve both speculators and public at large and it is much more difficult to suppress, believes the Ukrainian banker, economist and financier, former Deputy Head of the National Bank of Ukraine Sergey Yaremenko.
The current dropping of the hryvnia rate will result in a disruption of the present price range, and this will make it impossible for the economy and commercial sector to work properly, the Ukrainian economist Sergey Yaremenko reported in an interview for GORDON.
"The growing exchange rate involves not only speculators, as it was in the beginning, but also public at large. This process is much more difficult to suppress than it was before. A conclusion may be drawn that much time has been wasted and the methods have to be much stricter," he said.
According to Yaremenko, the National Bank of Ukraine is acting in a chaotic and contradictory manner.
"What the National Bank is doing now is an absolutely contradictory and chaotic movement, implying constant manoeuvring between the liberal approach – control is not required as the market will regulate everything itself – and administrative measures. It moves to and from, and, as a result, we have what we have," the economist said.
In Yaremenko's opinion, it is impossible to forecast the exchange rate in Ukraine because there are no prerequisites, no stakeholders, and no classical foreign currency market.
"The fundamental thing or prerequisite that makes it impossible to forecast the exchange rate is that there are no conditions for the floating rate. There is not even theoretical basis for this because the country has no laws and regulation secrets. Only those who are permitted can enter the market. There are no structures that are present in the classical markets. These are bulls and bears ("bulls" and "bears" are common names for market stakeholders who sell currency and securities at higher or lower prices. – GORDON) that actually make the market," the financier said.
Yaremenko believes that Ukraine has no investment companies that have large funds and can secure the exchange rate, such as insurance companies, pension funds, investment companies, stock market, etc.