Fesenko: One should not care much about where we will purchase arms. The main thing is that they should meet the Ukrainian army's needs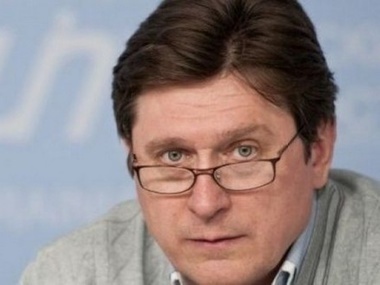 Fesenko:

It would be naïve to think that the Arab arms will become a miracle that will change the situation


Photo: inpress.ua
Only a strong Ukrainian army and consolidation of the Ukrainian society will help win the war with Russia, the political scientist Vladimir Fesenko reported.
Ukraine badly needs antitank and antiaircraft arms, and it does not matter where it will be purchased, the political scientist and Head of Penta Centre of Applied Political Research Vladimir Fesenko said in the comment to the GORDON .   
"In fact, we need specific types of arms – the modern ones or those that can be used for antitank or antiaircraft purposes. One should not pay much attention to where these arms come from. The main thing is that they should meet the Ukrainian army's needs," he said.
However, the importance of the Arab arms should not be overrated, the political scientist considers.
"Only a strong Ukrainian army and consolidation of the Ukrainian society can win the war with Russia. The strength of arms supplies from Arab states should not be overrated, nor underrated. Provided that our European friends are terribly afraid of any hint at resistance to Russia out of their historical or political complexes, they are afraid even to raise a question of supplying arms to Ukraine (except Great Britain and, probably, several Eastern European countries), we must use any possible sources. It would be naïve to think that the Arab arms will become a miracle that will change the situation. It is just one of the sources available today. We must use it at the absence of other sources," Fesenko reported.
In Fesenko's opinion, in case of Ukraine purchasing arms from the UAE, Russia may take retaliatory measures.
"The Arab Emirates buy arms from Russia, too. Speaking about the Russian arms, it is not bad because they take their roots in the Soviet military and industrial sector, and our military men are familiar with it. However, there is a disadvantage that if Russia sees that the Emirates resell their arms to us, they will certainly reduce their supplies or will stop selling up-to-date arms. It is possible like it was with gas," the political scientist said.