Former Minister of Housing and Utilities Kucherenko: It is no use raising tariffs without upgrading the heating utilities – people will not pay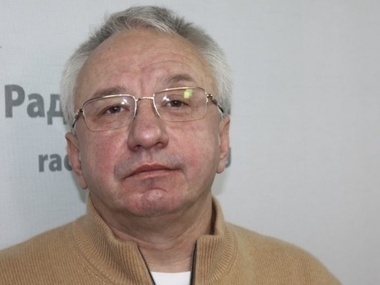 Kucherenko: It is not clear why the Head of the National Bank of Ukraine comments on the tariff rise


Photo: radiosvoboda.org
The IMF requirements are somewhat misrepresented by the Ukrainian government, considers the former Minister of Housing and Utilities Alexey Kucherenko.
If the tariffs are raised without reforming the system of heating utilities, there may be a crisis of non-payment, thinks the former Minister of Housing and Utilities Alexey Kucherenko. He said it in the comment to the GORDON commenting on today's statement regarding the oncoming increase in gas and heating tariffs.
"Over the recent six months, Kobolev and his assistant Yury Vitrenko have said that the tariffs will rise three, five, and eight times. It undermines confidence in the validity of such statements and proves that it is the Cabinet of Ministers that decides on it. And they cover up their actions with the IMF, as usual. However, I am deeply concerned with the fact that our leaders misrepresent the IMF position, to put it mildly. The statement of Mr. Georgiyev, IMF head for Ukraine was that the Naftogaz financial plan must be balanced and made break-even through complex measures until 2017, and the tariffs should be gradually increased with simultaneous resolution of social issues," the expert said.
In his opinion, all heating utilities must be equipped with heat control and metering systems.
"By complex measure, I mean only upgrading of heating utilities and equipment them with heat control and metering systems. Otherwise, such an increase will result in a crisis of non-payment. However, these complex measure are presented to us as if the evil IMF required us to raise the tariffs," Kucherenko stated.
Kucherenko believes that the population will default on payment without upgrading the heating system.
"When we speak about raising the gas tariffs for population, we mean individual households. All these households have a counter and a valve, and they can control gas consumption. But when we speak about consumption of heat from this gas, we do not have counters in cities, so there is no way to control consumption. In fact, we are becoming hostages and are being racketed. A vivid example is the enormous overheating of houses in Kiev when the temperature was +8. I am sure that Kievenergo spent colossal money on Kiev citizens when it was heating the outside air," he reported.
According to the expert, the Head of the National Bank was not supposed to comment the tariff rise because it is not within her competence.
"Gontareva as the Head of the National Bank comments on everything already. For some reason, she was charged with commenting new prices for gas and heating. Probably, they decided that she may be in charge of everything once she is responsible for the exchange rate and the banks. Nobody but the special National Commission is supposed to comment on the tariffs," Kucherenko said.