Illarionov: Putin wants to leave Donbass as part of Ukraine to use it as a pain spot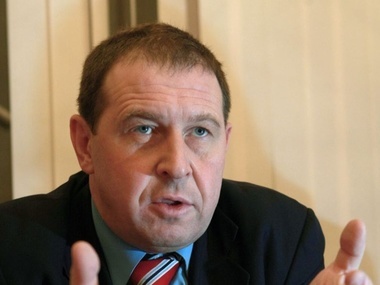 Photo: kvedomosti.com
The Russian economist Andrey Illarionov considers that "elections" on Donbass on November 02 will ensure legitimacy of the separatist enclave to such an extent as it will be necessary for the Kremlin.
"Elections" on Donbass that terrorists are going to organize will take place and will mean that Russia is going to try to achieve recognition of "DNR" and "LNR". The economist and Vladimir Putin's former adviser Andrey Illarionov said this in his comment for GORDON .
"I proceed from the fact that it is 99% probable that the elections will take place on November 02 in spite of the fact that a huge number of Western leaders, organizations and different establishments expressed their rigid position. Nevertheless, it seems to me that they will take place unless something unbelievable happens. And, of course, they will mean what Lavrov said: legitimization of the separatist power and, respectively, legitimization of the separatist enclave to such an extent as it may be necessary for the Kremlin," considers Illarionov.
"The main goal is to legitimize this ulcer in the territory of Ukraine and to use it further. Actually we know well that there are people in "Luganda" who wish to separate from Ukraine, which does not correspond to Putin's plans. And it is the supporters of full separation from Ukraine who are directly or indirectly suppressed to ensure that this separatist enclave remains part of Ukraine to use this pain spot every time when Ukraine tries to take a step towards the normal civilized state moving to Europe, or to participate in the system of collective security," the economist noted.
According to Andrey Illarionov, Vladimir Putin will use Donbass to influence life of all Ukraine.
"It is an exceptionally successful pain spot that is well known by the examples of Transnistria, Abkhazia, and South Ossetia whose separation from the country is unacceptable for the vast majority of Ukrainians and for the Ukrainian political elite. It is a short lead that can be used to control a much larger community, in particular Ukraine. It is a button that can be pressed every time and that may cause constant problems and destabilization," Illarionov considers.