Kazansky: It is easy to paralyze Russia, it is a question of political will to completely destroy the economy with two or three decisions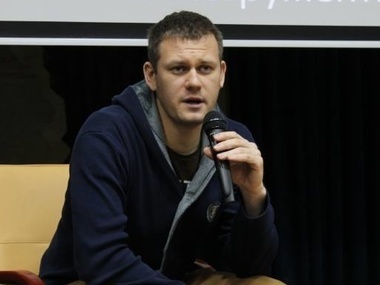 Kazansky: Ukrain is fighting back showing that it can attack, too


Photo: Master's program in Journalism at Ukrainian Catholic University / Facebook
One can hardly believe that today's negotiations will be a success since Russia has not achieved its aim and Putin will not stop, considers the Donetsk blogger and journalist Denis Kazansky.
If serious sanctions are imposed against Russia, it will not be difficult to paralyze its economy, the Donetsk journalist Denis Kazansky said in the comment to the GORDON .
"It is very easy to paralyze Russia, it is a question of political will. The economy can be completely destroyed with two or three decisions because real sanctions that can really shake the country  have not been imposed yet. If such sanctions had been imposed, at least one or two of them, I think that Putin will not have a way out. At least he would withdraw and agree that the Crimea is his, but he would retreat from Donbass," he reported.
According to Kazansky, gentle position of Europe questions success of negotiations in Minsk.
"I do not believe in success of today's negotiations because Russia has not achieved its aim and Putin has demonstrated more than once that he will not stop. America's and Europe's positions are gentle and uncertain, they are always ready to make concessions. They are afraid of imposing new sanctions, and Russia can only be suppressed by sanctions. One of European experts said that if airplane parts are not supplied to Russia, air service will stop there, so Russia will not be able to make flights because most of the airplanes such as Boeings and Airbuses are imported and not Russian, and they cannot fly without imported spare parts," the journalist said.
According to him, it is with these negotiations that intensification of military activity in the ATO zone is related to.
"Shelling of Kramatorsk and our offensive near Mariupol are attempts to strengthen positions before the negotiations and thus to win better conditions forcing both parties to make peace, showing that nothing can be solved by military methods. Ukraine is fighting back showing that it can attack, too, fight back the positions and cause damage to the enemy. And the enemy is trying to do the same," Kazansky noted.