Kazanskyy: If the judges Tsarevich and Vovk will carry the responsibility for their crimes, other judges will be much more careful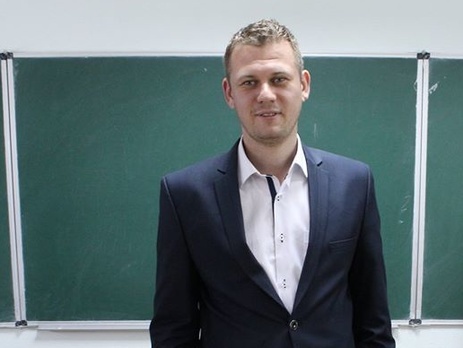 Other judges will be more careful if their colleagues will carry the responsibility for their crimes


Photo: Navchalny Center MEDIA START / Facebook
Donetsk blogger and journalist Denis Kazanskyy considers to be a a good sign the fact that the authorities have begun to actively conduct criminal proceedings against judges suspected of corruption
Activist and blogger Denis Kazanskyy in the comment to "Gordon" said that he considered the beginning of the investigation proceedings against judges a revealing moment in the anti-corruption company, because we won't be able to condemn the guilty without the clearing the courts.
"I'd like to hope that this is indeed the fight against corruption, not just demonstrations. For me, it is more significant that they started dealing with the judges, because you can endlessly arrest politicians, and then transfer the cases to the "Pechersk courts" that would release them. The fact that this process has started is a very good sign that this is indeed the fight against corruption, not its imitation.  If the judges Tsarevich and Vovk will carry the responsibility for their crimes, other judges will be much more cautious and sentences would be more fair. And there will be no such explicit bribery, when they openly appoint ridiculous pledges, "- said Kazanskyy.
"In the case of Kolobov very little depends on Ukraine, but Efremov is free only because the judges of Pechersk court refused to put him into custody. And now, when they are responsible under the law, there will be another court on Efremov, who will, I believe in it, take a legal decision. I hope that such algorithm will be implemented, "- added the blogger.