People's deputy Kirsch: It is necessary to tighten belts not because of new taxes, but because of the war and the lack of gold and foreign exchange reserve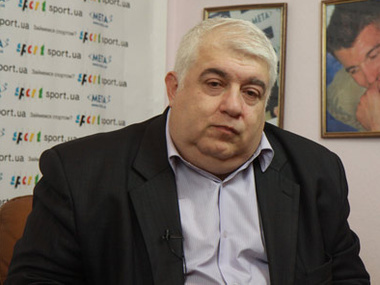 Kirsh thinks, the r

eduction of tax burden has to be done by little steps


Photo: sport.ua
According to the deputy from "Narodny front" Alexander Kirsch it is early to speak about what fiscal measures offered by the government will be approved and what are not.
According to the honored economist of Ukraine and the People's Deputy Alexander Kirsch, the government and the Verkhovna Rada now conduct active discussion on what norms on reduction of tax burden to apply. He declared it in the comment to the ' 'GORDON'' .
"Perhaps stage-by-stage reduction of a uniform social contribution, not such as government offered in the beginning as the government did not find compensators. Such contribution at the level of 25% was initially offered, now we offer - 15% and step by step"— Kirsch considers.
"Reduction of a unified social tax on 1% is not excluded. All the rest is unclear whether anything will be or will not be accepted. Now there is a fierce discussion between profile committee and the Ministry of Finance. For example, special accounts were several times cancelled, but the Ministry of Finance constantly input them. Only after the government bill failed, there is a chance that the Ministry of Finance will listen to the committee. But if there are attempts to enter a special bill on the VAT, there is a threat of collapse, the termination of deliveries. It will be terrible adventure, and I hope that it will not take place"— the deputy noted.
In his opinion, not fiscal measures, but war and an unsatisfactory condition of gold and foreign exchange reserves will be the main reason for problems with financing of the budget next year.
"It is necessary to tighten belts not because of taxes, and because of the budgetary code. A problem is not in taxes, but in war and in the situation in which the country appeared without any gold and foreign exchange reserve"— Kirsch noted.
"As for decentralization, they simply increased expenses on places instead of it. Pressure upon local budgets will be much bigger as obviously unprofitable enterprises will be transferred to them to the contents"— the People's Deputy added.