Malomuzh: The airports are closed because there was operational information that terrorists would shoot down planes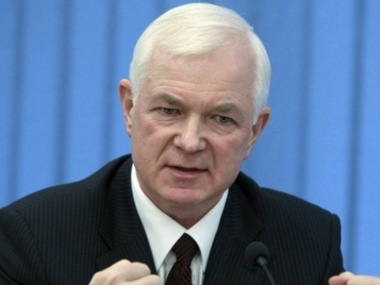 Malomuzh: The air space is closed, because Ukrainian authorities already have experience with Boeing
Photo: zn.ua
Nothing is said about the closure of the airports because they cannot refer to open sources, and they do not want to disclose secret sources, considers the former Head of the Foreign Intelligence Service of Ukraine General Nikolay Malomuzh.
Ukrainian authorities received operational information about possible attacks against planes in the airports of Dnipropetrovsk, Kharkiv and Zaporizhia, the former Head of the Foreign Intelligence Service General Nikolay Malomuzh reported in the comment to the GORDON .
"There was operational information that planes will be shot down in these airports to demonstrate activity of the terrorists. It is for this purpose that information that NATO planes that have delivered arms and ammunition will land there is spread by the Russians. Also, there was gossip that NATO planes will be shot down by the Russians or the terrorists. It is clear that it is misinformation, but everything is possible. Other planes can also be shot down, including civil ones," he said.
According to Malomuzh, Ukraine already had a serious lesson in the situation with the brought-down Boeing when no security measures were taken.
"Ukrainian authorities already have experience with Boeing when relevant services informed that it was known where BUKs aimed and how they would be used and that it was necessary to create a security system in the zones where Ukrainian and international airlines were flying. These measures were not taken in time and Boeing was brought down. They did not ensure safety – they should have stopped all flights," the general declared.
Malomuzh considers that it is better to take preventive measures while information is being checked.
"Now that operational information was received, such measures were taken. Therefore, everybody keeps silent and nobody tells anything officially. They cannot refer to actual open sources, and they cannot disclose secret, intelligence, and technical sources. It should be checked how reliable this information is. There was information, it is subject to a check, and preventive measures were taken so that nothing would occur. They played safe and made a decision on the closure of the airports according to the international standards," Malomuzh stated.