Ogryzko: Foreign politicians working in Ukraine will hardly risk their reputation for a bribe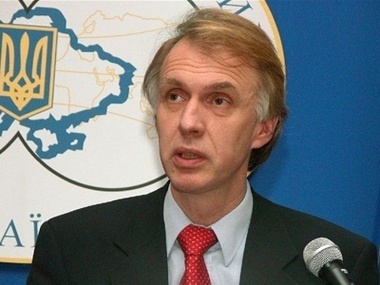 "

If we want to adopt the best from the countries that achieved success I do not see anything bad if their representatives help us".


Photo: obozrevatel.com
If the new Cabinet of Ministers does not initiate the action program, it will be difficult for the government to hold out for at least some period of time, the Ukrainian diplomat and former Minister of Foreign Affairs Vladimir Ogryzko considers.
There is nothing bad in hiring foreigners to the government, the Ukrainian diplomat Vladimir Ogryzko stated in the comment to the GORDON .
"Once the Soviet Union was closed for everything foreign, and all foreigners were spies and wreckers. If we want to adopt the best from the countries that achieved success I do not see anything bad if their representatives help us. If there is an expert who passed the way of adaptation to the European experience, and then this country became member of the European Union, why not make use of such experience to avoid mistakes made by others on this way," the diplomat declared.
Ogryzko believes that conscientious work in Ukraine will become a matter of honor for politicians of other countries.
"It is not a question of shape, but rather a question of contents. They have other responsibility – they have responsibility of the name. Nobody will risk their reputation to get a bribe of 10 000 000 and go away. There are things above our traditional views that one can grab and leave," the expert said.
According to him, the government should initiate implementation of the approved program as soon as possible.
"It would be great if the new Cabinet of Ministers implemented the extensive action program coordinated with all political forces in the parliament. If it is written that corruption must be brought corruption to the European standard if not overcome completely in the first quarter, it is necessary to put every effort to do it in the first quarter. And if it does not happen, the government will be in great trouble, if it holds out for at least some period of time at all," Ogryzko reported.