Ogryzko: Obama took a break with signing the Ukraine Support Law to see Putin's reaction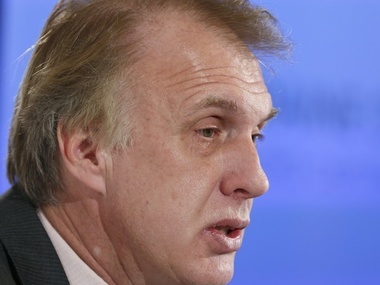 Ogryzko considers that Obama will sign the Law in order to support Ukraine


Photo: uacrisis.org
According to the ex-Minister of Foreign Affairs Vladimir Ogryzko, the Ukraine Support Law adopted in the U.S. Senate will be signed anyway.
The Ukrainian diplomat and ex-Minister of Foreign Affairs Vladimir Ogryzko considers that the delay with signing of the Ukraine Freedom Support Act by Barack Obama is directly connected with today's press conference of the Russian President Vladimir Putin. He declared it in the comment to the GORDON.
"I would not hurry with judging the unsigned law. The break is taken only to listen to what will be told during Putin's press conference today. I do not think that if something extraordinary is told, this law will not be signed. This law is too important for the USA from the point of view of national interests to neglect it. Otherwise Obama will put democracy in a very uncomfortable position and will lose trust of many supporters. Therefore the law will be signed, but, perhaps, it will not occur today, but in several days. It seems to me that he is waiting for Putin's reaction," Ogryzko noted.