Parasyuk: In Ukraine there is no judicial branch. I am convinced that we have no honest judges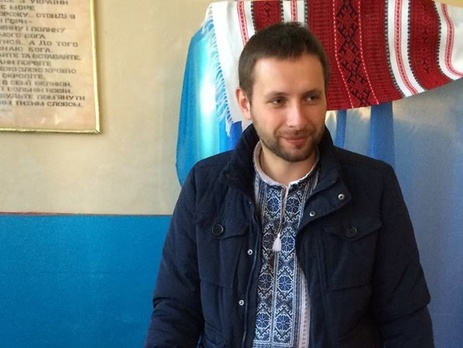 Parasyuk believes that it is necessary to dismiss all judges


Photo: Volodymyr Parasyuk / Facebook
Independent MP Vladimir Parasyuk believes that the criminal proceedings against individual judges suggest that the situation in the society has reached a critical point
According to People's Deputy Vladimir Parasiuk, to talk about the results of anti-corruption activities of the authorities is still too early, but it seems that there is an exhibition game. This was said in comments to "Gordon".
"Now it is hard to say anything. We need to see what will happen in a month. It is necessary to see how the Anti-Corruption Bureau will work . Then we can draw certain conclusions. Frankly, I'm inclined to think that it is an exhibition game. The culprits are punished only in quotes. However, I want to believe that the police really realize what these people need, "- said Parasyuk.
"As for yesterday's decision to arrest the judges, I can responsibly say that in Ukraine there are no judicial branch. I am convinced that in Ukraine there are no honest judges. If the president and the government really want to show that they do something, all judges must be either dismissed or put into prison. I stress again that in Ukraine there are no honest judges. All judges have remained ever since the Yanukovych and the current president is familiar with many of them. It looks not quite right. The criminal investigation against individual judges began only because the situation has reached the critical point when the society is beginning to understand that we have to do something with this power, "-  the MP concluded.