Shenderovich: Why is Putin more influential than the leader of the "Islamic State"? It has a nuclear button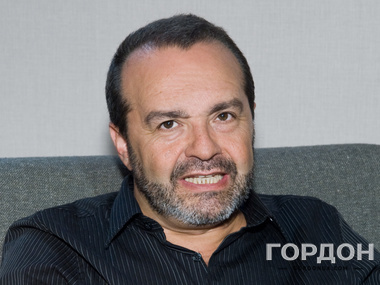 Vladimir Putin left behind Abu Bakr al-Bagdadi in the rating of the most influential people and it is worth celebrating, Shenderovich considers &nbs
Photo: Feliks Rozenshtein/ gordonua.com
The satirist writer and GORDON columnist Victor Shenderovich is thinking about why two most influential persons of the expiring year, according to the France-Presse agency, are the Russian President Vladimir Putin and the head of the "Islamic State" Abu Bakr al-Bagdadi.
Tough competition
Vladimir Putin took the first place in the rating of the most influential people of this year drawn up by the France-Presse agency.
It was a hard victory: Abu Bakr al-Bagdadi was breathing down his neck.
This Abu Bakr declared creation of the "Islamic State" and seized large pieces of Syria and Iraq without prior arrangement in sight of the stunned mankind.
Vladimir Putin, focusing on Europe, made a small criminal caliphate in the territory of East Ukraine and go hold of the Crimea. He did not forget about sacrality, too (we can do something great, too).
Tens of thousands fighters and heavy arms of the "Islamic State" were well shaded with the Armed Forces of the Russian Federation — their forces were approximately equal.
Abu Bakr has killed thousands of Shiites, Christians and Yazidis for the sake of the merciful Allah for the reporting period — Vladimir Putin, without great confessional distinctions, killed several thousands Russians and Ukrainians in the name of the Russian World. Which of the candidates shed more human blood is hard to calculate, and the grand jury faced a difficult task when selecting the winner. Frankly speaking, Vladimir Vladimirovich and Abu Bakr went neck and neck!
But the keeper of the sacral Korsun overtook the insane Islamist before the finish and came first.
I think the decisive factor was the nuclear button.
Vladimir Vladimirovich has it, while Abu Bakr is only working on it...
Therefore, Vladimir Vladimirovich is more influential.
I think we can start celebrating.
There must be something pleasant with the dollar costing fifty-eight roubles.