Sushko: I do not think that the consequences of the summit in Australia will have any fundamental influence on the situation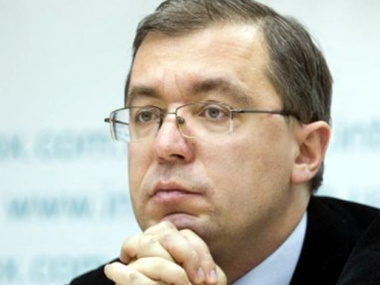 Aleksandr Sushko
Photo: profi-forex.org
The summit in Australia will be forgotten quickly enough, but it demonstrated Russian isolation, the effect from which will be constantly enhanced by new facts, considers the scientific director of the Institute for Euro-Atlantic Cooperation Alexander Sushko.
It is quite probable that the Russian President Vladimir Putin does not consider his visit to the G20 summit in Australia to be a failure. Such opinion was expressed by the scientific director of the Institute for Euro-Atlantic Cooperation Alexander Sushko in his comment to the "GORDON" .
"There is no need to rush because I do not rule out that those, concerning whom we say "failure", do not consider so, and they, at least at this stage, did as they wanted to. What is important here? Yes, obviously, isolation was demonstrated. But did Putin counted on anything else in this situation? At least, he worked through his program within BRICS, and he could not get any more there. Therefore, we should understand this situation in a more weighed way. I do not think that the consequences of this summit will have any fundamental influence on the situation," he said. 
However, according to Sushko, if the historical process is considered diachronically, the Australian summit is another link of a chain that will lead to changes sooner or later.
"But not this summit itself. I think that it will be forgotten quickly enough, while the effect from the present isolation of Russia will be constantly supplemented with new and new facts. I do not have either too positive or too disturbing expectations from the results of this summit," the expert noted.
"Russian leaders understand that, even theoretically, there will be no federalization the question of integral Ukraine will not be discussed with those guys that they appointed in "DNR" and "LNR". Now Russia is carrying out an information campaign in order to accuse Ukraine that the integrity of Ukraine is not discussed inside the country. It is all a smoke screen," Sushko reported.