American financier Katsenelson: Chances that Ukraine will join the NATO are nil. The West will not risk escalating the conflict with Russia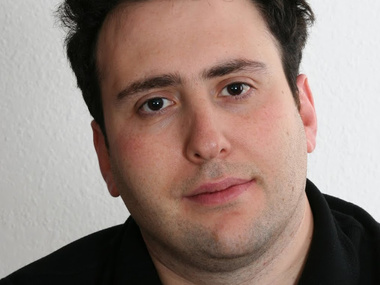 Vitaliy Katsenelson: There are serious chances that the USA will help Ukraine with arms but they will not go further. Your country is too far away from the point of view of an average American


Photo: from Vitaliy Katsenelson's personal archive
Do you remember the news about an American who decided to watch only Russian TV to understand why the Russian President Vladimir Putin has such a high rating? This American was a financial analyst and columnist of the Financial Times Vitaliy Katsenelson. Katsenelson said in an interview to GORDON how the Kremlin propaganda influenced him and about the reasons for the drop in oil prices and investment prospects of Ukraine.
By Natalya Dvali, Editor
The news about an American journalist who decided to do an experiment and watch only Russian TV for a week spread among the Ukrainian mass media. This journalist is an American financial analyst Vitaliy Katsenelson, native of Murmansk who left the USSR in 1991. Vitaliy is living in Denver now. Besides being a financier, he is an author of the book "Active Value Investing", his articles are published in the Financial Times, Institutional Investor Magazine, and Business Insider.
According to Katsenelson, he performed the experiment in an attempt to understand how the Kremlin propaganda works and why the overwhelming majority of Russians support the policy of the Russian President Vladimir Putin despite the common sense. Katsenelson shared his impressions from watching the Russian TV in his article " Putin's World ".
"I have always considered the Internet an unstoppable democratic force," Katsenelson stated, "that will allow the truth to leak through the cracks of the most powerful propaganda wall. I was wrong. After watching Russian television you do not want to read Western sources as you are convinced that they are telling lies. Which is more important, Russian TV is so powerful that you do not even want to watch anything else because you are convinced that you have irrefutable facts."
In an interview to the GORDON edition, Katsenelson described his experiment with Russian TV, explained the reasons for the drop in oil prices and commented on the investment future of Ukraine.
It is not television but direct messages from the Kremlin in Russia
– Vitaliy, I am wondering about the purity of the experiment: did you watch only Russian TV or did you also switch on American channels?
– I read news about the companies I own and about the investment and financial markets, but I only learnt about the world news from the Russian TV.
I wanted to understand how average Russians could allow a conflict with Ukraine. I left the USSR more than 20 years ago and I remember that there were absolutely adequate people there. And suddenly I see such an attitude to Ukraine. I do not agree with the annexation of the Crimea, but I understand why the Russians were in raptures about it. But how did they allow Russian intervention to the east of Ukraine? So I made up my mind: OK, I will watch only Russian TV and will try to understand. I was watching it throughout a week.
– What was your impression?
– It is propaganda of a very high quality. You watch and do not doubt at all that the reports are true. Emotions switch on and the ability to reason switches off completely.
There is a huge world image, but Russian TV takes a magnifying glass and focuses the viewers on one spot. And you automatically start sympathising with pro-Russian fighters killed in Donbass, you immediately start hating the Ukrainian state. I also had these feelings, but I was aware that there is the rest of the image outside the magnifying glass.
"Message from above" – this caption preceded the traditional message of the Russian President Vladimir Putin to the Federal Assembly on Russia 24 TV channel. Screenshot of TV channel "Russia 24"
A Russian viewer is not provided with a complete image, he is being told all day long, "Ukrainians unleashed a war with Russian-speaking citizens in Donetsk and Lugansk, they destroy schools and kill civilians." Putin's propaganda rests only on this half-truth. But people must realize that 99% of Russian TV channels are state-controlled, therefore they show what the Russian President wants. After the article "Putin's World" was published I got many e-mails saying, "Vitaliy, but almost all TV channels in the USA are also controlled by several private companies." It is true, but American channels are not controlled from the White House. However, it is not television, but direct messages from the Kremlin in Russia.
– The Verkhovna Rada has already found the means to fight against Putin's propaganda –it established the Ministry of Information Policy.
– If the Ukrainian government follows in Russian footsteps in their wish to control the informational field, it will be a very bad idea. To fight against the propaganda, it is enough to ensure the freedom of speech in the whole country. Authorities should not control informational business. Perhaps, it is a utopia, but the state should not be engaged in either propaganda or counter-propaganda.
The Kremlin does not like it that the NATO has approached Russia so closely. This is a geopolitical error of the USA
– Ukrainians who go abroad assure that the Kremlin propaganda is very strong and effective in the West. Does the American society have a clear image of the Ukrainian-Russian conflict?
– An average U.S. citizen is aware that Russia is an aggressor. Though I think that the USA is also partly to blame for Russia's actions now. Not much, but they are also to blame to some extent.
– What exactly do you mean?
– The Kremlin does not like it that the NATO has approached Russia so closely. This is a geopolitical error of the USA: they should have left a buffer zone between Russian and the Alliance. The NATO was created as an anti-Russian military bloc, so one can understand Putin's logic. Though the issue of Ukraine joining the NATO has not been raised for many years.
– There will be no buffer zone anymore: both the Verkhovna Rada and President Poroshenko declared that Ukraine will give up its non-aligned status. Opinion polls also prove that the majority of Ukrainians support accession to the system of collective security.
– In my opinion, the chances that Ukraine will join the NATO are nil because the West will not risk escalating the conflict with Russia. The Russian Federation is not just a country with a 140-million population, but it is also a nuclear state. Russian military aircraft started flying next to NATO borders three times as often as before, it means that the Kremlin reminds the West, "We have got an army and nuclear warheads."
There are serious chances that the USA will help Ukraine with arms, but they will not go further, considering that your country is too far away from the point of view of an average American.
– Does not the West understand that the probability of Putin's unleashing World War III is very high?
– In my article "Putin's World" I compared the Russian President with Hitler, but I made an important reservation: Hitler could have been stopped in 1936, but the world did not do it, and World War II broke out in 1939 as a result.
It seems to me that the West is looking at Putin and thinks: will he continue and become a Hitler of 1939 or will he stop after all? I hope that the USA and Europe will not repeat their mistake with Hitler and will stop Putin themselves. Everything is spinning around this decision now.
It seems to me that the West is looking at Putin and thinks: will he continue and become a Hitler of 1939 or will he stop after all? Photo: Maxim Zmeyev / ЕPА
There are three reasons for the drop in oil prices: increase in shale gas production in the USA, strengthening of the dollar and slowdown in Chinese economy
– Judging by the rhetoric of the Kremlin, the main task of the USA is "to destroy great Russia". Is the White House really concerned with this?
– If you draw up a rating of what the Americans think about, you should find the last line and add another one – this will be the place occupied by Russia in American citizens' minds.
Americans are more concerned with the incident in New York when the police incidentally suffocated an African American in an attempt to arrest him. The court decided not to arrest the policeman the day before yesterday, and demonstrations began in New York. This is the front-page news of all U.S. newspapers. Russia concerns Americans only when the USA is involved in the conflict.
– And what about the plot of the West aimed to bring down the world prices for oil?
– There are three objective reasons for the drop in oil prices. The first one is that the USA has rapidly increased shale gas production this year. The second one is that the dollar has become considerably stronger, and it always results in the reduction of oil prices. The third reason is a pronounced slowdown in the economy of China that is one of the major oil consumers. When the price fell to 80 dollars per barrel, this was cause by reasons related to the oil market structure.
– But the price for oil is less than 70 dollars, and the OPEC declared that it will not cut down production of petroleum.
– OPEC (Organization of Petroleum Exporting Countries including 12 countries: Saudi Arabia, Iran, Iraq, Kuwait and others – GORDON) has its own interests. Oil production cost in Saudi Arabia is low unlike in the USA. A rapid drop in the world prices will practically kill exploration of shale gas in America and will accordingly guarantee a sharp increase in oil prices in the future. I see logic in the actions of OPEC, decisions of this organization are not related to the situation in Russia or Ukraine.
– And the European Union who plans to readjust for the American gas market? The Kremlin is convinced that it is also a plot against Russia.
– It is business rather than politics: Europe does not want to depend on Russia that proved itself an unreliable and unstable partner, while the USA are ready to sell gas to anyone.
The Russians are Putin's hostages now
 – Do you agree with Putin's statement that the Western sanctions will only benefit Russia?
– Putin is right – sanctions may really push forward Russian producers: all Western competitors will leave the internal market, and the Russian Federation will invest into its own products. But import substitution cannot be arranged within a couple of months. It will take years that will be very difficult for Russia, and people will suffer from huge inflation. Leaving the Russian market is not a strong blow for the West. The Kremlin hit its own citizens much stronger. In fact, the Russians are now Putin's hostages.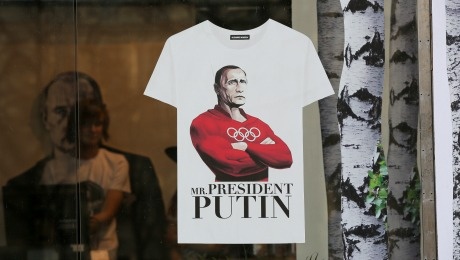 ДLeaving the Russian market is not a strong blow for the West. The Kremlin hit its own citizens much stronger. Photo: imausa.com
– Will you invest your money in Ukraine as a financier and investor?
– I am not quite certain to do it so far. But I am optimistic because I know countries that have found a way out of a much worse economic situation. For example, Japan was practically destroyed after World War II, and it is a very developed country now.
– The Ukrainians can hardly compete with the Japanese in terms of diligence and discipline.
– Take Israel: eight million Jews are surrounded by millions of "loving" Arabs, they live in a desert, but Israel is a very developed country. Certainly, Ukraine will live through hard times, but there are real chances.
The reason countries come out of what appear dire and non-salvageable situations is very simple – human desire for self-preservation. We get up in the morning and do not think about how to help our country, we think about ourselves, our kids, our families. This desire to survive unlocks an incredible potential in us. Though it is selfish, these millions acts of selfishness help society as a whole. Of course, in these dire times there is innate desire to look at government for help. At this point, the government can only help by creating laws that allow free market to succeed.
– Which of the world countries is the most attractive for investment today?
– Success of any investment is determined by two factors: by performance of the business and by the price paid. Economies of the US and Europe are in better shape (especially the US) than emerging markets.  Looking for good investments there is like searching for a needle in the haystack.  Emerging markets on another hand are cheaper, but their economies are starting to rollover.  Russian stocks are cheap, but their future is tied to oil prices and corporate governance is fairly weak there. When Putin stole Yukos from owners, he undermined trust in the system on the whole.
– Three foreigners obtained key positions at the Cabinet of Ministers of Ukraine: an American of Ukrainian origin, a Lithuanian, and a Georgian. Would you agree to hold a governmental position in Ukraine if you received such an offer?
– I do not think I am qualified enough for this. But I know that the state starts with the laws that are really implemented and protect the citizens, their rights and freedoms, their investment and so on. It is political and economic climate that determines development of the country. For example, when I considered investing into Russia, I gave up this idea once and again. The political climate in Russia pushes away the investors.
Generally speaking, you should start with the laws for the citizens to feel secure. It is much easier for me to be impersonal and objective 10 thousand miles away from Ukraine. I cannot even imagine what Ukrainians have to undergo today. I send my children to school every day and I do not even have an idea that they may be killed by a chance shell. But I sympathize with the Ukrainians very much, and I sincerely hope that everything will be alright.
The state starts with the laws that are really implemented and protect the citizens, their rights and freedoms, their investment and so on. It is political and economic climate that determines development of the country. Photo: from personal archive of Vitaliy Katsenelson