Borovoy: Navalny is one of spare options of simulation of change of the Putin's regime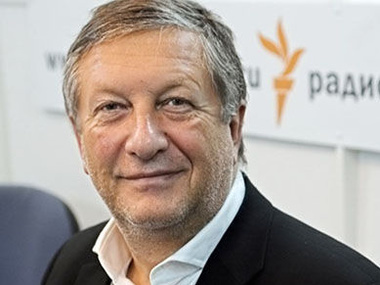 Konstantin Borovoy
Photo: radiosvoboda.org
The ex-deputy of the State Duma, the chairman of the party "The western choice" Konstantin Borovoy in exclusive interview to the "GORDON" told about why Navalnyj will not be put to prison, why the Russian opposition is guilty towards society and who has the biggest chances to become Putin's successor.

 by Tatyana Orel
On January 15 Zamoskvoretsky court in Moscow will pronounce a verdict to the leader of the Russian Party of Progress Alexei Navalny and his brother Oleg in criminal case about the plunder of 26 million rubles at the Yves Rocher East company and 4 million rubles at "The diversified processing company". Alexei Navalny faces up to ten years of imprisonment, his brother – up to eight.
The ex-deputy of the State Duma, the chairman of the party "The western choice" Konstantin Borovoy is sure that this trial, as well as former, – one of the PR courses for Alexei Navalny's promotion developed by the Kremlin. Borovoy states that the Kremlin counts on Navalny  as "on spare option of simulation of change of the current regime".
The chairman of the party "The western choice" does not see the person who would be ready to accept the power in Russia and to offer the concept of democratic development of Russia.
In his opinion, Alexey Kudrin, the former Minister of Finance of the Russian Federation can become the most probable successor of Putin. It is not excluded that as a result of the Kremlin special operation he will suddenly appear to be the leader of opposition, and then  - the president of Russia.
Konstantin Borovoy considers that the situation in Russia promptly worsens therefore the issue of change of the Putin regime will be resolved soon.
It is most likely the pure scenery when the PR campaign, meeting preparations, expression of love and support to Navalny (who is not imprisoned yet and won't be) starts a month before a sentence
– Konstantin Natanovich, the world community is revolted that the oppositionist Alexei Navalny faces up to ten-years of imprisonment. But you wrote in your blog on "Moscow Echo": "A funeral was organized so well  that the dead was dug ten times encore". You do not sympathize him at all, do you?
– Tell me please how this scenario differs from the previous one? Pure scenery. The PR campaign, meeting preparations, expression of love and support to Navalny (who is not imprisoned yet and won't be) starts a month before a sentence. In the first case it ended up with probation, in the second – hoьу arrest, in the third – 15-minute "sentence" which was not managed to be coordinated with Putin. They simply didn't understand the command.
– Millions of people consider Navalny as Putin's opponent and you are trying to dispel this illusion…
– I once described the conversation with one of the Kremlin guys. He told me: it's ok, let him serve time a little bit. It is very important for image of the fighter. The purpose of this PR campaign, of course, not to protect the democratic values. It is Alexei Navalny's promotion which takes place according to known technologies for maintenance of image of the fighter against corruption – by the way, very doubtful. Alexander Hinstein was promoted the same way as a fighter against corruption. It is aimed at idiots.
In Borovoy's opinion, the judgement of Navalny is the part of the PR campaign. Photо: Valentyna Svistunova
Personally I am even offended by the assumption that I can believe in it. I sneered at it in the blog on "Moscow Echo" and received such a stream of dirt from team of Navalny and his trolls that can't be even compared to the reaction on anti-Putin articles I wrote before. It is the same technology of the centers of influence on the Internet, very expensive, by the way, when the employed people under different names synchronously write the same, up to punctuation marks. They pay big money for it – possibly, not Navalny, but the Kremlin because it is the Kremlin technology.
– You want to tell that the Kremlin needs regular oppositionists?
– It is time of change of Putin's regime, things are getting hot for him. Navalny is one of spare options of simulation of change of the regime. There was just the same game coinciding in the smallest details that occurs today half a year ago. I will not be surprised if for advantage of business they decide to sentence him on short term on some exclusive conditions.
Alexei Navalny is not simply the participant of anti-Semitic, nationalist, mean Russian march – he promotes it and declares himself as the nationalist. His position on the Crimea, even artificially softened by Nemtsov efforts and other leaders of opposition, looks absolutely not democratic, pro-Kremlin. And it is ridiculous when they make Navalny the main oppositionist.
He claims that in his support millions of dollars of donations are being transferred. If to trust it, whether it is possible to imagine that the businessman in today's situation in Russia would endow such huge sums, understanding, that he will be imprisoned or even killed? This person certainly receives the direct instruction from the Kremlin from Surkov.
I could call three-four parties created by the Kremlin. Navalny was worried that his party would not be registered, unlike ours "The western choice". But after all left just the opposite. His party was registered, but the majority of our regional offices including in Moscow, and in St. Petersburg, were refused because of different pretexts. I will not let them think that I am a fool.
Yuli Kim wrote "The song of the fifth column" which begins with words: "And here again it is not enough of us, eight thousand, maybe, whom TV channels cannot enchant …". But these "eight thousand", unfortunately, include also those who call themselves democrats, but who voted for Navalny on the Mayor of Moscow elections though nationalists who united around him, in fact, declared the possibility of cooperation with Putin.
Yuliy Kim. "The song of the fifth colomn". Video: Igor Zhuk / Youtube
It was not pleasant to Garry Kasparov that we with Valeria Novodvorskaya split the opposition
– Prompt decline of ruble threatens the Putin regime much more, than efforts of true democrats and oppositionists. Because to grow poor, even if the very favourite president is guilty for that, to Russians is definitely not interesting any more. Let's assume, this love will thaw in direct ratio to ruble exchange rate – what's next? If not Putin, then who?
– Yes, it is a very tough time for Putin, and it is necessary to understand how events can develop after he will be displaced. There are no optimistical scenarios.
I agree with Garry Kasparov that the Russian opposition is not ready to accept the power. I am tormented by one question: at what degree the opposition is guilty that the Russian society was infected with this illness – "Krymnash"?
Prerequisites to it were put three years ago when the opposition counted possible for itself to cooperate with the left radicals and communists, radical nationalists. Her fault that it did not take an unambiguous position concerning the Crimea and war with Ukraine.
Garry Kasparov whom I respect didn't like that we with Valeria Novodvorskaya split the opposition. But we did not hide that our task – to remove from it unacceptable forces: nationalists and communists.
Kasparov then made a speech at meeting of nationalist parties where all most radical forces which support Putin today gathered. Harry Kimovich told that Borovoy and Novodvorskaya are bought by Putin and are interested in split of uniform opposition. It was very emotional statement for which he, by the way, did not apologize.
Konstantin Borovoy: Kasparov still doesn't overcome the cooperation with the part of opposition which is on Putin's side. Photo: Leshek Shymansky
Yes, in Russia there are so far no forces which would be ready to accept the power and to reform the country. But to those who is not ready, I refer also Garry Kasparov. Though he also says that "Krymnash" is an illness, but he does not suspect that to some extent he suffers from it too. He still did not recover from cooperation with imperial part of opposition, which on Putin's party today. In any case, he did not refuse the delusions.
– What about Mikhail Khodorkovsky who, actually, was also imprisoned because he could compete with Putin, – is he ready?
– Khodorkovsky spent ten years in prison and today openly praises Putin. He is ready to become Putin's successor, but not the leader who will be able to destroy Putin's system. Let's remember also that Vladimir Gusinsky declared determination to return to Russia and to cooperate with Putin, and that Boris Berezovsky asked for permission to return.
Borovoy: "Khodorkovsky is probably more ready to become Putin's successor than the leader who can make the changes of the Putin's system". Photo: aboutru.com
– And still, if suddenly Putin's successor does not appear his appointee, – who could become the new president of Russia?
– The answer is very sad. If such person appears, he definitely won't be from ranks of opposition. I have to tell about it openly: most of my colleagues, including Boris Nemtsov, are partially sick with an imperial illness and are not able to oppose to Putin a healthy concept of democratic development of Russia.
By the way, today's situation is very similar to that that was in the 1991st when the secretary of the Central Committee of CPSU Yeltsin appeared the only person whom society could nominate as opposed to the Secretary general of the Central Committee of CPSU Gorbachev. Perhaps therefore nothing had changed, the opposition was not headed by such person as Václav Havel, for example, who became the first president of the Czech Republic.
– And the person who could be compared to the dissident and the human rights activist Havel, for that time in Russia was? And do we have someone like him now?
– We have plenty of dissidents and the consecutive people similar to Havel, but it is difficult to present them to roles of presidents of Russia because they will hardly be supported by the civil society infected with a putinism. There is such widespread thought, I heard it also from the Ukrainian politicians: "Scratch the Russian democrat, and you will see the imperial inside".
There is a person in Russia who has more chances than others to replace Putin. It is Alexey Kudrin. Tactical liberal, but, in essence, Putin's friend and his follower. Putin's elite, both from democratic and opposition forces can support him. It means that conversions now can be very partial and very uncertain.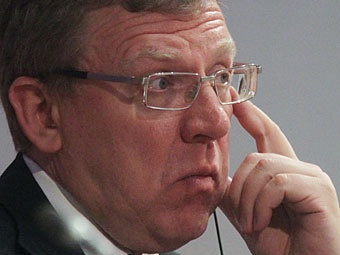 Borovoy about Alexey Kudrin: "He is a liberal, but Putin's friend and the follower. He could be supported from Putin's environment by the democrats and the oppositioners". Фото: lenta.ru
– Is Russian revolt possible today? Not senseless, but ruthless?
– There are no doubts that Putin and his supporters will start soon special operation which can imitate anything – democratic or revolutionary changes. It can be simulation of revolution under the leadership of Navalny or other not direct protege of the Kremlin. By the way it can be Kudrin.
Medvedev's transformation into the decorative president is also a special operation
The first, the largest, connected with Putin's coming to power, constructed on blackmail of society, are the explosions of houses and the Chechen war when Basayev was simply provoked to move forward to protection of some small Dagestan aul. It was followed by special operation "oligarch" – Khodorkovsky who was imprisoned, Gusinsky and Berezovsky who were removed from the TV channels belonging to them. Then – the special operations connected with assignment of property of aluminum assets, oil, gas which took 5-7 years. In fact, it was transformation of an environment of Putin into group of oligarchs. Later – special operation on interaction with the West, creation of a powerful information propaganda loud-hailer in Russia and beyond its limits when there was a Russia Today TV channel. Medvedev's transformation into the decorative president is also a special operation.
The same, as well as possible transformation of Alexey Kudrin into the leader of opposition. But it will be now more difficult, than earlier. The situation very strongly depends now on external circumstances. Liberals in Putin's environment are in such confusion and hysterics that they started making catastrophic mistakes already.
For example, the change of a market rate from 10,5 percent to 17 made at 1 am. They simply made a decision to stop economy though after all it is clear that no market tools can bring down a panic. The panic is a consequence of inability of the government to operate a political situation in Russia and in general to operate the country.
– And now also Barack Obama signed the other day the bill which gives opportunity to deliver the weapon to Ukraine and to impose new sanctions against Russia…
– For Russia it is one more very serious political blow. Actions of the EU and the USA are consecutive, and it means that decline of ruble that indirectly influences the oil cost, will proceed. So Peskov's statement (Putin's press secretary) that the panic will end soon is senseless.
– Whether there can be, in your opinion, a reduction of price of oil the result of world arrangement against Russia?
– No. It was already many times discussed and at the expert level. It is impossible to operate prices of oil. In the 70th years when there was a crisis, attempts somehow to operate this process by oil production reduction were made, but it led to that oil began to cost two dollars for barrel. Most often the market reacts antithetically to that what was expectes. The price cannot be less than 65 dollars for barrel because "sand oil" which prime cost is higher regulates the price.
Lavrov made the course to seed discord in the Ukrainian society, to support negative opinion on Poroshenko
– The Foreign Minister of the Russian Federation Lavrov said  in interview to France 24 TV channel that "Petro Poroshenko – the best chance which now Ukraine has" that Russia does not intend to allow Donbass to become "the second Crimea" and that Moscow advises the Ukrainian colleagues to start reforms instead of spending time for race for power. If someone did not monitor the development of the Russian-Ukrainian war at all, would think: what a kind and friendly neighbour Ukraine has …
– Lavrov does do things for no reason. It is one more of those special operations that I spoke before. I do not doubt that it is attempt of bandits to represent themselves as victims, to use humanitarian arguments against sanctions. This message will be picked up by the Kremlin promotion soon: allegedly Russian people fell a victim of aggression, anti-humanistic forces of the West. This special operation is constructed on lie to drive people crazy and to mislead. It has no relation to realistic plans of the Kremlin.
– And here in Ukraine many consider that Poroshenko "is indeed convenient" to Russia. He is reproached with indecision and excessive diplomacy. How do you think?
– Lavrov made this course also to seed discord in the Ukrainian society, to support negative opinion on Poroshenko. I already said more than once that I consider Poroshenko's actions too careful. It would be good during peace, quiet time, but not when it is necessary to make fast, radical decisions.
There was no change of elite so far in Ukraine, it is obvious. I follow closely the actions of the deputy minister of the Ministry of Internal Affairs Eki Zguladze. She already had to face the resistance of traditional elite. By old, compromise methods they try to solve the problems. The Ukrainian people feel it intuitively.
I have no right to interfere with these processes, I am not the member of the government, but I understand that this situation is very dangerous to Poroshenko. The Vice President of the United States Joseph Biden very precisely told about it: the time expires when  it is possible to manage things on an emotional rush of society in Ukraine. This year has ended, the changes were not made. Partially because of war, partially because it is difficult to make decisions. The invitation in the government of the real, honest Georgian reformers is a little late. And some assignments of some people  that was the result of compromise agreements really frightens me.
Borovoy about Ekaterina Maldon: "Katya is such a person who fights with the regime even more agressively, especially if someone tries to stop her".Photo: rufabula.com
– Ukrainians with gratitude estimated the courage of the Russian civil activist Ekaterina Maldon who became famous for the action during a premiere of a performance with Mikhail Porechenkov's participation when she threw under his feet the artificial gun and handed the medal "For Lugandon". Together with Ekaterina you conduct the airs idea of which was conceived by you and Valeria Novodvorskaya. There was recently the search in the Moscow apartment of Ekaterina – they were looking for allegedly proofs that she was involved in inscriptions on entrance walls "Glory to Ukraine!" and "The right sector". Has FSB already left her alone?
– Katya – is a kind of person who fights against the mode of subjects the more aggressively, the more strongly she is tried to be pursued. I do not envy those who started clashing with her. She has very bright language with, let's say, national lexicon. I don't worry for her. It seems to me, she does not feel the lifeat its full if the fight does not take the radical forms. It is possible to consider in advance that she will leave this fight as the winner.
Ekaterina Maldon thow the gun to Mikhail Porechinkov's feet: "Take, Misha, and shoot!" Do you like to shoot in Ukrainians? Please, shoot me". Video: Грани.Ру / Youtube
– The opera singer Anna Netrebko also wanted to be the winner, transferring one million rubles to Donetsk opera theater through odious ""Novorossiya's" figure Oleg Tsarev. But instead of an applause she received the indignation storm, including from the Ministry of Foreign Affairs of Austria who even started to think whether or not to deprive of nationality the soloist of the Vienna opera…
– It is the known medical fact that female singers are pathologically silly. Opera singers very strongly depend on sponsors. She could be used by some people who could tello her: make this statement and we will pay for couple of your concerts. But to assume that she has some political positions would be ridiculous. I feel simply sorry for her. Such actions have to receive a loud and ringing assessment. Europeans made such assessment. She will definately have problems with concert activity and with sponsors.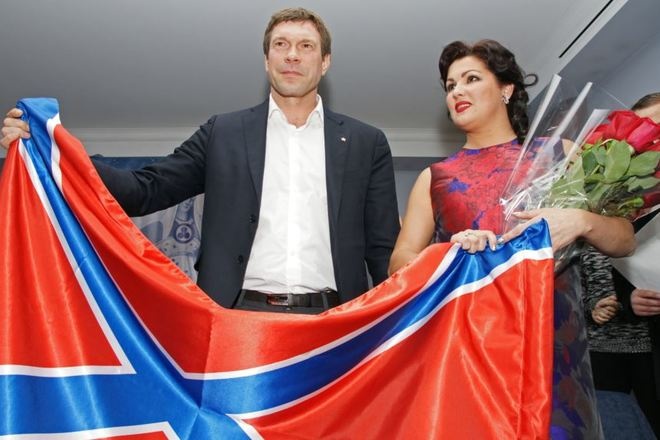 Borovoy about the money transfer of 1 million rubles from Anna Netrebko to Donetsk Opera House: "Such actions must receive very high grades. The Europeans did it". Photo: obozrevatel.com
When the history with Putin ends, all these singers who flew to the Crimea and supported rebels on Donbass, will say the same: we are representatives of a pure art and we understand nothing in your dirty policy. Thus nobody forced them to do anything. But behind each such step very pragmatic financial interests lie.