Source in the coalition about the state budget-2015: They will flay medium and small business alive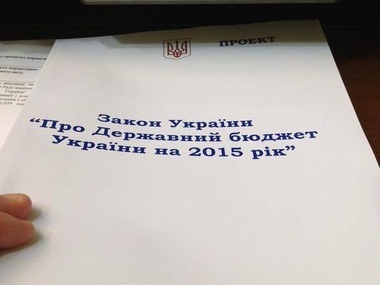 The members of coalition criticize the budget for 2015
Photo: VO Svoboda / Twitter
The state budget-2015 is necessary for the Prime Minister Arseniy Yatsenyuk for his legitimization, declared the source of the GORDON in the coalition.
The state budget for 2015 provides up to 50 billion UAH of the income from taxes mainly from excises, rents and privatization.
"The budget is designated by almost Lenin slogan: "To administer, administer, administer!" They will flay medium and small business alive", – reported the source of the GORDON edition in the coalition.
According to the source, the budget will be long discussed.
"The Prime Minister Arseniy Yatsenyuk tries to stretch it. The budget is necessary for his actual legitimization. No budget, no money, no Arseniy. Now he like a clown-juggler stays in the middle of the arena, however he has nothing to juggle. Here he stays with a piggy look and asks to give him money to throw handfuls of it", – told the source.
According to him, budget revenues are unreal. "Deficit of 60 billion UAH is provided for and there is absolute silence about how deficiency of "Naftogaz" which will amount to about 100 billion UAH will be compensated", – told the source.