Feygin: The address of the Rada to the Duma concerning Savchenko builds up pressure upon Russia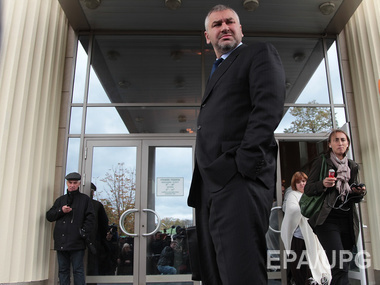 Feygin:

From the legal point of view, one should not expect any outcome from this address


Photo: EPA
Everything is fine with Nadezhda Savchenko, but she feels bored alone, the lawyer of the Ukrainian airwoman Mark Feygin reported.
The address of the Verkhovna Rada to the Russian Duma will play its role in the destiny of the Ukrainian airwoman, Nadezhda Savchenko's lawyer Mark Feygin stated in the comment  for the GORDON .
"The address of the Verkhovna Rada to the Duma concerning Nadezhda Savchenko is only a statement of position, but it undoubtedly builds up pressure in political terms. Even despite the relations between Ukraine and Russia, the parliamentary body demands release of one of its members rather than an abstract personality. And, of course, it will require a reaction from Russia and Putin. From the legal point of view, one should not expect any outcome from this address, but in the context of the general situation, in the context of pressure exerted upon Russia, it will play a certain role," the lawyer said.
According to him, Savchenko feels well.
"I saw Nadezhda a week ago. Everything is fine with her. She holds on, but she says that she feels bored. All the rest is good, but it is difficult for her character and for her nature to be alone," Feygin reported.