Feygin: Savchenko's case is a kind of an acid test. If she is released, other cases will be automatically settled, too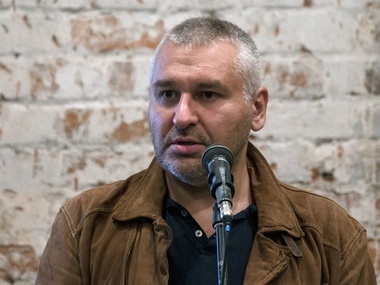 The question of Savchenko's release is technically very simple, Feygin believes


Photo: Alexander Baroshin / Facebook
The Russian politician, lawyer and Nadezhda Savchenko's defender considers that the issue of releasing the Ukrainian pilot is much simpler than control over the border or special status of Donbass, but there must be will to carry it out.
It will be clear in the upcoming days whether the results of today's negotiations in Minsk will be implemented or experience of previous meetings will be repeated. The Ukrainian pilot Nadezhda Savchenko's lawyer Mark Feygin stated it in the comment to the GORDON .
"If we recollect the previous experience of the Minsk accords, nothing has been observed. As far as the present decisions are concerned, their status is very high taking into consideration participation of Putin and other leader, so there is a chance. But we must understand how forced the parties' position is and whether Putin will continue playing or Obama's call and the prospect of retaliatory escalation by the West are a sufficient motive for the Russian president and his team to leave the game at least for some time. It will be able to tell it some time later," Feygin believes.
"Speaking about Savchenko, it is the easiest question. It is not autonomy of DNR and LNR or control over border. It is very simple to exchange Savchenko under the "all for all" exchange process and it is a matter of one day. But will this arrangement be carried out and is there such an arrangement from the Russian side?" the lawyer pointed out.
"If the Russian side confirms what it understands by points 5 and 6, including Savchenko's release, then it will be possible to speak about it in more concrete terms. Other issues can be solved then, too. Savchenko's case is a kind of an acid test. There are quite many people like her here in Russia – we have Sentsov's case and Nikolay Karpyuk and Litvinov from the Dnieper battalion and many others. It is unclear where they will be released, but if Savchenko is released, other cases will be automatically settled, too," Mark Feygin considers.