Garan: The relations of Ukraine and the Russian Federation cannot become worse, and statements of the Kremlin – part of diplomatic game, the rhetorician on internal audience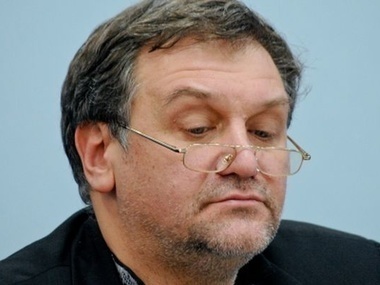 Alexey Garan considers that the relations of Ukraine with Russia cannot be worse, and statements of the Kremlin is a part of diplomatic game


Photo: telegraf.com.ua
Non-aligned status did not save Ukraine from the Russian aggression therefore its canceling is absolutely logical, the political scientist Alexey Garan considers.
The Ukrainian political scientist and the historian Alexey Garan considers that the relations of Ukraine with Russia cannot be worse, and statements of the Kremlin is a part of diplomatic game. He told about it in the comment to the GORDON .
According to the political scientist, these statements of the Russian side – the rhetoriс on internal and, partially, western audience.
"Partially it is aimed at the western audience and at some ours. But I am sure that it cannot be worse. The cancelation of the non-aligned status is an urgent question. Russia does not make concessions – we cancel this status", – noted Garan.
He reminded that the non-aligned status was accepted by the ex-president of Ukraine Victor Yanukovych.
"Yanukovych made it just to calm Russia and to receive from it some concessions in other spheres. But it did not occur", – the historian emphasized.
Garan also noted that partial economic and information aggression of Russia against Ukraine began even at the time of Yanukovych's presidency, in summer of 2013, and then developed already into the full-scale.
"Non-aligned status didn't save us from it (aggressions.–"GORDON") therefore the cancelation of this status is absolutely logical. Also neutral status did not save Moldova from creation of Transnistria and from the Russian troops which are there still with violations of all arrangements", – the expert reminded.
According to him, the cancelation of the non-aligned status can also be attempt of the government to affect the course of the forthcoming negotiations in Minsk.
"On the eve of negotiations in Minsk each party uses some steps to affect positions of opponents and allies. Matviyenko's statement, for example, solves nothing. The Crimea is annexed, but they will still speak about something backdating and accept something", – concluded Garan.