Former People's Deputy Koliushko: Inviting foreigners to work in the government, we risk losing part of the sovereignty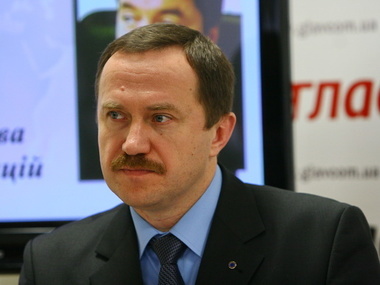 Igor Koliushko
Photo: ipress.ua
The Deputy of the Verkhovna Rada of 2
nd
and 3
rd
convocation and founder of the Center of Political and Legal Reforms Igor Koliushko considers that inviting foreign citizens to the state positions is absolutely unacceptable.
According to the former deputy Igor Koliushko, foreigners can be attracted to the public service only in the quality of advisers. He said it in the comment to the GORDON edition.
"Foreigners can be invited to the positions of advisers, to many other posts, but members of the government are people who are responsible for the sovereignty of the country. I consider it absolutely unacceptable for our country to appoint citizens of other states to governmental positions. There will be actually no difference from what Yanukovych did. Yanukovych appointed Russian citizens, and now they want to appoint citizens of Georgia, America, and Germany. But it is formally unacceptable, too. We risk losing part of our sovereignty," Igor Koliushko noted.