Court has closed administrative proceedings initiated by creditors of the Odesa grain terminal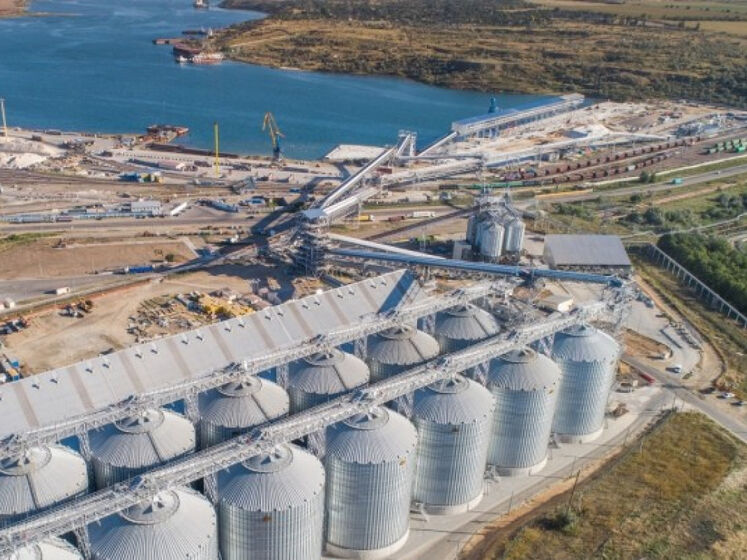 GNT Group is a Ukrainian stevedore company operating in the Odesa sea trade port, an exporter of agricultural products

On June 6, Lviv District Administrative Court closed administrative proceedings on the suit made by creditors of the Odesa grain terminal OLIMPEX COUPE INTERNATIONAL (GNT Group), reported RBC-Ukraine on June 22 with reference to GNT Group press release.
Proceedings on case №380/809/23 were opened on the suit from Madison Pacific Trust – credit agent acting on behalf of the creditors Argentem Creek Partners (ACP) and Innovatus Capital Partners.
"Proceedings were closed due to the lack of jurisdiction of Administrative Courts over the case in question (the dispute is not of public legal nature). Among other points, The Court clarified that in order to have the dispute settled the plaintiff should apply to Commercial Court that is authorized to adjudicate disputes over corporate relations, and not to Administrative Court," - reads the press release quoted by RBC-Ukraine.
GNT Group has an opinion that Judge Oleksandra Zhelyk has opened proceedings without proper reasons. The company underlined that it was discovered that the Judge was a former colleague of the lawyers working for Argentem Creek Partners.
"The fact that this kind of lawsuit was not in Administrative Court jurisdiction but in the jurisdiction of Commercial Court, this fact was well known to the legal community (to judges as well as lawyers) since 2020 when the Grand Chamber of the Supreme Court reviewed the case №806/5231/15 (JSC ZHYTOMYRSKI LASOSHCHI case), and decided that such disputes must be considered as the ones arising from corporate relationship. Why has Judge Oleksandra Zhelyk ignored that decision and has not taken it into consideration, and by doing so practically applied measures for ensuring that were favorable for the raiders? The question is obvious and it shows how successfully foreign creditors Argentem Creek Partners and Innovatus Capital Partners use corrupted part of the legal system in Ukraine," – GNT Group declared in its statement.
GNT Group is a Ukrainian stevedore company operating in the Odesa sea trade port, an exporter of agricultural products.
The company reported that in 2019 it loaned $75 mln from ACP on the security of corporate rights that were worth several times more than the loan amount. And in 2021 it borrowed from Innovatus $20 mln on the security of double coverage with grain and corporate rights. Due to the Russian war against Ukraine, the company had problems with repaying its debts but with the opening of the Grain Corridor, the ability to serve the loans has arisen. In late December, in the midst of the Grain Corridor's functioning, the creditors suddenly initiated a forcible collection of debts, reported Volodymyr Naumenko and Serhii Hroza, GNT Group owners.
On February 17, 2023, Pechersk District Court in Kyiv decided in favor of OLIMPEX COUPE INTERNATIONAL, part of GNT Group holding. The Court granted the application of the company and canceled the measures for ensuring applied against it earlier.