"Darnitsa" increases its net profit by 31% in 2018 – up to UAH 449 million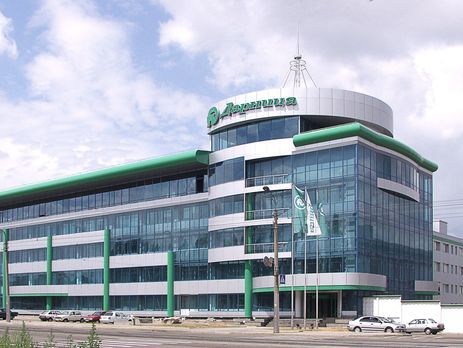 PrJSC "Pharmaceutical firm "Darnitsa" was founded in 1930


Photo: ЧАО "Фармацевтическая фирма "Дарница" / Facebook
PrJSC "Pharmaceutical firm "Darnitsa" scheduled the shareholders annual yearly meeting on April 3, 2019. During the meeting, shareholders are expected to approve the decision to distribute all the 2018's net profit to the company's development and to pay no dividends to the shareholders.
In 2018 PrJSC "Pharmaceutical firm "Darnitsa" got UAH 449.134 million net profit and is going to devote it to enterprise development. The plan is highlighted on corporate web site in the announcement of the shareholders annual yearly meeting that is to take place on April 3.
"To approve the following procedure of distribution of profits in line with the financial results of 2018: leave the net profit of UAH 449.13 million for the company, forwarding the money for its financial needs. No dividends will be paid," reads the project of the company's decision.
In 2017 the company reported 342.111 million net profit. Thus in 2018 net profit increased by 31.3%. While net operating income increased by 18.7%, to UAH 3.002 billion. 
Undistributed profit of the "Darnitsa" estimated UAH 1.56 billion as for the beginning of 2019, assets increased to UAH 4.03 billion, total debt balance — to UAH 1.2 billion; long-term liabilities — to UAH 879.7 million. Current liabilities decreased to UAH 264.73 million.
At the beginning of 2019, the company accumulated UAH 212.43 million free cash: about twice as more as the year before.
Ukrainian News reports that last year "Darnitsa" paid some UAH 104,573 billion income tax, which is by 29.3 percent more than a year before. Labour payment expenses also increased by 35% and exceeded UAH 318 million.
PrJSC "Pharmaceutical firm "Darnitsa" was founded in 1930. The company is a leading producer of pharmaceuticals by volume in Ukraine. Company's portfolio includes more than 250 names of medical products. 
The Zagoriy family, including the Verkhovna Rada lawmaker Glib Zagoriy, is the ultimate beneficiary of the company.