GPS jamming in Moscow won't obstruct Ukrainian drones' navigation in the air – Volodymyr Yatsenko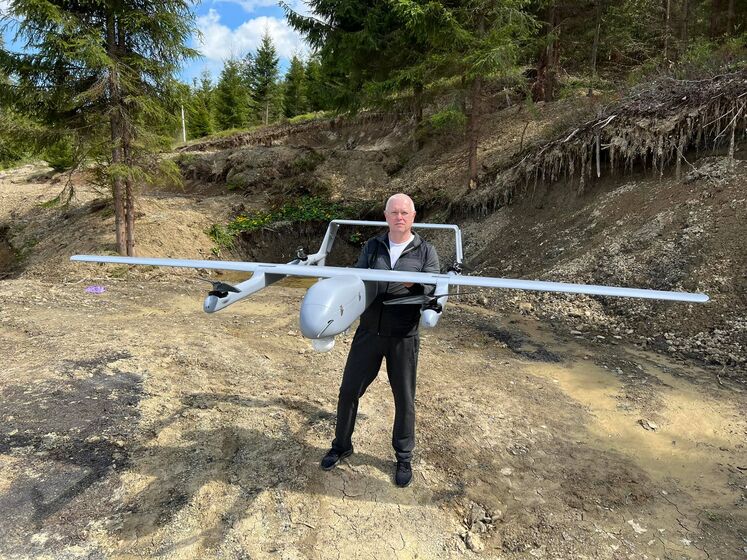 Volodymyr Yatsenko:

Somebody needs to let these idiots know that they have four airports with navigation systems enabled – there's a way for Ukrainian drones to stay the course in the hostile sky




Photo: Volodymyr Yatsenko / Facebook
Jamming of GPS and GLONASS systems in Moscow in the lead up to the May 9 [Victory Day] parade will not tamper with the Ukrainian UAVs navigation in the air, since the russian capital city has four airports with navigation systems enabled. Volodymyr Yatsenko, Ukrainian entrepreneur, monobank co-founder and "Dovbush" unmanned aerial vehicle developer, wrote on his Facebook page.
"Everybody's busy aboard the ship of fools." In Moscow, the signal of all global positioning systems has been disrupted. Moscow taxi drivers are desperate, for the majority of them hardly know their way around the city, since they are "alien". Somebody needs to let these idiots know that they have four airports with navigation systems enabled – there's a way for Ukrainian drones to stay the course in the hostile sky", said Volodymyr Yatsenko.
On May 4, the russian Telegram channel BAZA reported that in the area of Moscow's Boulevard Ring and Garden Ring, the authorities are jamming the GPS, the systems are malfunctioning. 
"According to BAZA, the law enforcement agencies of Moscow have been told that changes of GPS locations will be activated in the lead up to the Victory Day parade. Navigators can function incorrectly, meaning you may be standing on Tverskaya Street, with your geolocation displayed in Vnukovo District. This has happened before, yet the navigation systems have been jammed only in the vicinity of the Kremlin", states the publication.
Mr. Yatsenko promised to pay 20 million UAH to anyone whose UAV can reach the Red Square on the Victory Day [May 9]. "To avoid any misunderstandings, some sort of Ukrainian moto must be stenciled on the wings, for instance, "Glory to Ukraine", "Glory to Heroes", and so on", he clarified the conditions.
Sergei Shoigu, the Minister of Defense of the aggressor-state, spoke of the in-the-works parade on the Red Square, as reported by Vedomosti. The Kremlin admitted that the servicemen engaged in the hostilities against Ukraine will be present at the parade.
In early April, Dmitriy Peskov, Kremlin's spokesperson, claimed "there were no changes to the parade plans whatsoever", yet some "extensive security measures will be undertaken" during the event", Gazeta.ru reported.
According to Radio Liberty, this year's Victory Parade on May 9 in Moscow will feature over ten thousand military personnel and 125 military vehicles. Also, the russian head of state, president Vladimir Putin, is to deliver an address on occasion.
Meanwhile, Victory Day parades have been cancelled in 21 cities of the russian federation and temporarily occupied Crimea.