Honorary president of FC Rukh Hryhoriy Kozlovskyy: Ukrainian football will return to stadiums on the birthday of the Ukrainian flag and on the eve of Independence Day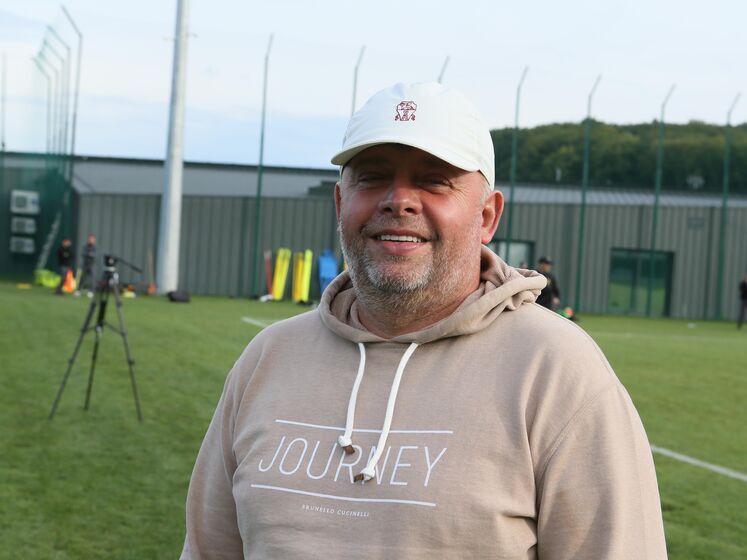 Hryhoriy Kozlovskyy: Yes, it will not be an easy season, but at the same time it will be special one.
Photo: fcrukh.com
With the start of the new football season, the Ukrainian football community and the entire country are demonstrating stability and steadfastness, Hryhoriy Kozlovskyy, the honorary president of the Lviv Rukh football club, said. The press service of the club wrote on July 13.
"I was very happy to read from Sports Minister Vadim Gutzeit that the start of the new championship is planned for 23 August. First of all, we already have specifics. Secondly, this date is very symbolic, because Ukrainian football will return to stadiums on the birthday of the Ukrainian flag and on the eve of Independence Day. Thus, our football community and the whole country are showing everyone our stability and steadfastness. Despite Russia's attempts to destroy us, Ukraine was, is and will be. It is all thanks to the heroism of our soldiers and their heroic deeds. We bow to all of them, because thanks to them we continue to make plans for the future, including the rebuilding of sports life in Ukraine", – Kozlovskyy said.

He stressed that it is important to give fans the opportunity to follow the season online and on television.

"Yes, it will not be an easy season, but at the same time it will be a special one. Our players will play in Ukraine and this is the only right decision. Thus, the clubs will demonstrate their unity with the Ukrainian people. Unfortunately, there will be no fans in the stadiums, nevertheless we must do everything possible so that Ukrainians will be able to watch the games on TV or via internet. We have a lot of nice things ahead of us. I am looking forward to the start of the Ukrainian Premier League championship", – he said.
The competition of the Ukrainian Premier League season 2021/2022 ended early due to the full-scale invasion into Ukraine by Russia; the league tables for the season 2021/2022 are fixed as of February 24, 2022. First place went to Shakhtar, with Dynamo finishing second and Dnipro 1 in third place.
In early June, UAF head Andriy Pavelko told the Associated Press that the Ukrainian football championships would resume in August at every level: the Ukrainian Premier League, First League, Second League and women's championship. He said that the decision was taken together with Ukrainian President, the organisation of the games will be discussed with the authorities and the military.
On 5 July, Pavelko said that the UPL championship will probably be hosted by Kyiv, Kyiv Region, Lviv Region, Zakarpattia Region and, possibly, Ternopil Region.
The Ukrainian national football championship will begin on National Flag Day, 23 August, according to Minister of Youth and Sports of Ukraine Vadim Gutzeit on 11 July.