President of FC Rukh Kozlovskyy: There will definitely be a victory game against the occupiers, and more than one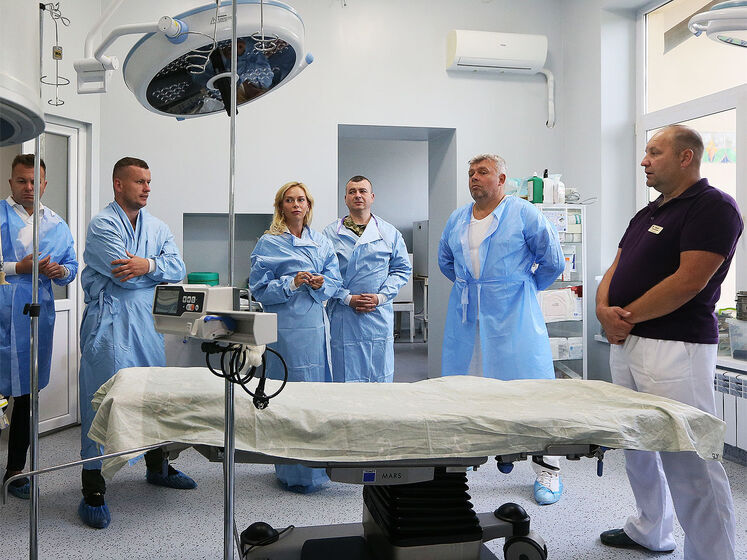 Hryhoriy Kozlovskyy donates hospital equipment in Lviv
Photo: fcrukh.com
Ukraine's Victory Day will come soon, businessman Hryhoriy Kozlovskyy, honorary president of the Lviv football club Rukh, is convinced. He said this when he donated medical equipment to the Lviv military hospital, the club's press service said on 20 July.
"There will definitely be a victory match over the occupiers, and not just one. It will be a day of love for life, for freedom, a day of Ukraine and the Ukrainian people. That day will come soon. We will definitely see it coming", – ZN.UA quotes Kozlovskiy as saying.

Together with representatives of the charitable organization "Rukhu u maybutnye" he donated an anaesthetic and respiratory machine and a neurosurgical microscope to one of the military hospitals in Lviv, where servicemen undergo rehabilitation.

The press service notes that the cost of the two machines is about UAH 4 million, the money was raised thanks to people's donations.

"This is our contribution to the future victory, this is how we help our military to fight the scum that attacked our land", – Kozlovskyy said.

The "Rukhu u maybutnye" foundation is also engaged in helping refugee children, co-founder Oleh Shpur added.