Representatives of both houses of the US Congress support the transfer of missiles with flying distance of 300 km to Ukraine – head of the US Armed Forces Committee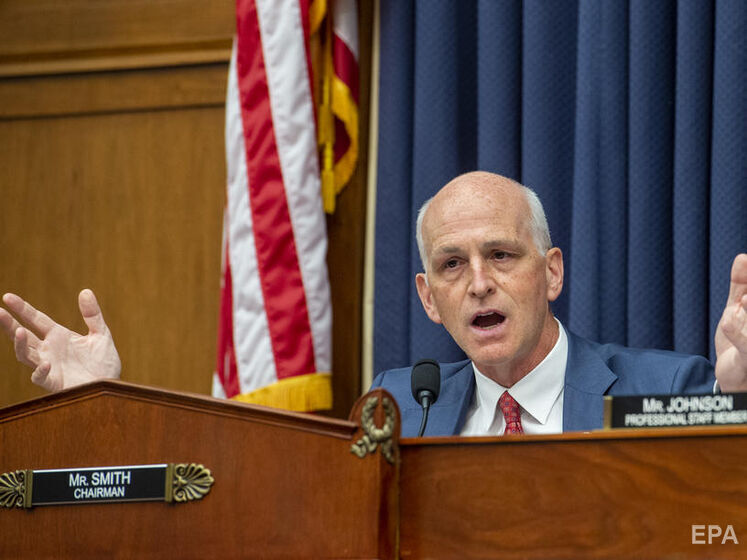 Adam Smith leads the U.S. House of Representatives Armed Services Committee
Photo: EPA
HIMARS units with target ranges of 30–50 km solve important tasks at the battlefront, but weapons with ranges of up to 300 km would not allow the Russians to hide their storage sites. Adam Smith, head of the US House of Representatives Armed Services Committee, said this in an exclusive interview with Radio Liberty, published on YouTube, during a visit to Kyiv by a two-party delegation from the U.S. Congress.
According to him, the US is ready to give Ukraine as many units as possible.
"Although 50 or 60 units would be difficult to gather and bring, but we want to reach a figure of 25 or 30 and give as much artillery and ammunition to it as possible", – he said.
However, he believes that long-range weapons greatly enhance the efficiency of the Ukrainian Armed Forces and he advocates for providing just such missiles.
"HIMARS are very visible – we've already seen the result, literally this month. But if they had an even longer range, it would be harder for the Russians to hide their hardware. We're already seeing them pushing it a little further inland", – the congressman noted.
Smith added that a two-party delegation from the US House of Representatives Armed Services Committee stands in solidarity with him on this issue.
"All five members of the delegation are in favor of providing longer range missiles. And we will continue to advocate for that position", – he said.
The shooting range of the missiles that the United States supplies to Ukraine for HIMARS MLRS is 80 km, Pentagon chief Lloyd Austin said at a July 20 briefing following an online meeting of the contact group on Ukrainian defense issues
US President Joseph Biden's national security adviser Jake Sullivan has said that the USA is not yet ready to transfer ATACMS missiles with flying distances of 300 km to Ukraine. He said this on July 22 during a speech at a security forum in Aspen. "While the key goal of the U.S. is to do whatever is necessary to support and defend Ukraine, another key goal is to make sure that we don't get to a situation where we are approaching World War III", – Sullivan said.
Ukrainian Defense Minister Oleksii Reznikov is confident that the Western partners, having been convinced of the accuracy of Ukraine's use of HIMARS missile systems, will supply the AFU with ammunition for firing these systems at 300 km. According to him, Ukraine needs at least 50 HIMARS and M270 systems to effectively deter the enemy.