Supreme Court of Ukraine canceled measures of securing the claim made by creditors of Ukrainian holding GNT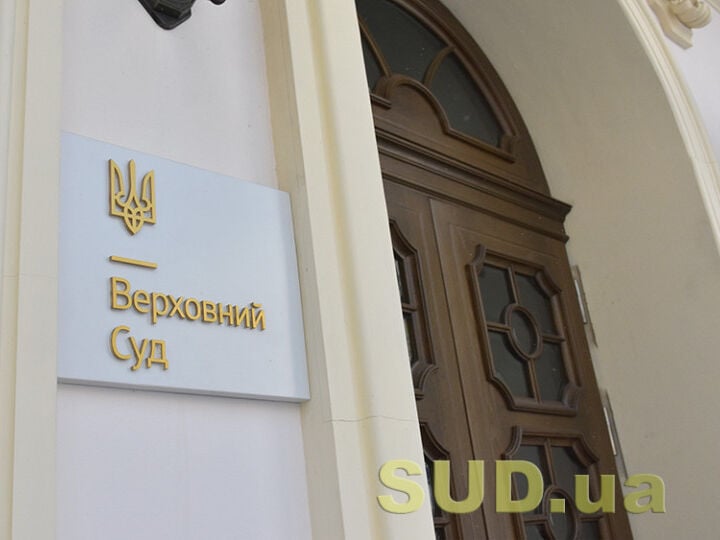 Representatives of holding suspect that the creditors intervened into autotomized system for distribution of court cases
Photo: sud.ua
On July 4, Supreme Court of Ukraine canceled the decision of Lviv district administrative court on measures of securing the claim against sea port infrastructure in Odesa operated by GNT holding. The ruling of Supreme Court was posted on July 5 on the site of the Unified register of judicial decisions.
"On July 4, 2023, Supreme Court as a part of Cassation administrative court ruled on the case №ЗД/380/1/23 stipulated as unjudicial the measures of securing the claim against Olimpex Coupe International LTD, Metalsukraine Corp LTD and ZKP Inzernoexport LTD that are owned by GNT Trade DMCC (GNT holding)" – Glavred quotes GNT press release. 
The holding reminds that in December 2022 Argentem Creek Partners hedge found acting through its credit agent Madison Pacific Trust LTD commenced an attempt of raider takeover of GNT holding's assets under the disguise of debt collection.
"To achieve its goal the credit agent had fired legitimate directors of Olimpex Coupe International LTD, Metalsukraine Corp LTD and ZKP Inzernoexport LTD and appointed the lawyers they had under their control. Then they removed legal addresses of the sea port operating companies from Odesa to Lviv where sea and ports are absent. By doing this Madison Pacific Trust LTD has blatantly violated corporate agreement and exceeded its authority," stated GNT press office.       
The holdings representatives added that the creditors did realize that they were committing a grave violation and that their prime intention was a raider takeover of GNT assets. 
"That is proved by the fact that they were deliberately preparing for resistance from GNT against unlawful seizure of its assets," noted the holding. 
Also, the press release stated that in order to prevent legitimate managers from obtaining control over  Olimpex Coupe International LTD, Metalsukraine Corp LTD and ZKP Inzernoexport LTD the raiders moved those legal entities to Lviv because they've had "necessary people" in courts there.  
"One of these people appeared to be judge Oleksandra Zhelik of Lviv district administrative court who ruled on January 6 2023 that it is forbidden to make any registrational actions on Olimpex Coupe International LTD, Metalsukraine Corp LTD and ZKP Inzernoexport LTD," reads GNT statement.
Representatives of holding suspect that the creditors intervened into autotomized system for distribution of court cases.
GNT pleaded to the Supreme Council of Justice asking it to take disciplinary measures against judge Zhelik and removed her from the judicial position. 
GNT Group is Ukrainian stevedore company operating in Odesa sea trade port, an exporter of agricultural goods.
The company reported that in 2019 it loaned $75 mln from ACP on the security of corporate rights that were worth several times more than the loan amount. And in 2021 it borrowed from Innovatus $20 mln on the security of double coverage with grain and corporate rights. Due to the Russian war against Ukraine, the company had problems with repaying its debts but with the opening of the Grain Corridor, the ability to serve the loans has arisen. In late December, in the midst of the Grain Corridor's functioning, the creditors suddenly initiated a forcible collection of debts, reported Volodymyr Naumenko and Serhii Hroza, GNT Group owners.
On February 17, 2023, Pechersk District Court in Kyiv decided in favor of Olimpex Coupe International, part of GNT Group holding. The Court granted the application of the company and canceled the measures for ensuring applied against it earlier.
On June 6, Lviv district administrative court closed administrative proceedings on the claim of the creditors of Odesa grain terminal.