The founder of the Sleeper brand spoke on psychological support of the team during the war: It's very hard to withstand this pressure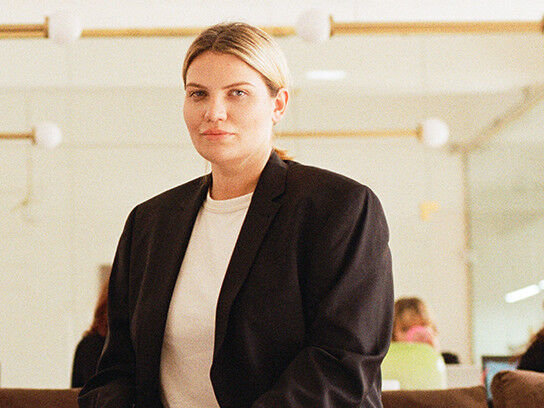 Zubareva:

We had to say goodbye to an employee who was working on behalf of other companies, leaking our confidential information and disrupting negotiations


Photo: unn.com.ua
In the first days of the full-scale Russian invasion of Ukraine, the Ukrainian company Sleeper contacted a professional psychologist to help its employees cope with the emotional strain. The company's founder Katya Zubareva told UNNin an interview about the issue.
"It's very difficult emotionally to withstand this psychological burden. At the beginning of the war everyone in the team was supported by a therapist Elena Bogatskaya, she worked for "Doctors Without Borders" for a long time: she went through Lugansk, working with PTSD for four years. We tried to give our staff this opportunity right away, so that, at the very least, we had someone to talk to. We also had joint trainings on mental health, which was very important this year. Overall, I can say that the whole team is doing a great job, everyone was very supportive of each other and still is," Zubareva said.
She stressed at the same time that not all of the staff could cope with the psychological burden. Zubareva noted that there were also cases when team members "engaged in subversive activities within the company."
"We had to say goodbye to an employee who was working on behalf of other companies, leaking our confidential information and disrupting negotiations. It was very frustrating because in a year we had gotten used to having an external enemy, but we didn't look inward. We needed to end our cooperation quickly, so we reported the termination of the contract and made all the payments that the law requires. We also offered to hand over the case professionally and to sign a nondisclosure agreement for additional compensation, but the person refused and decided to leave on the same day", - the Sleeper founder confessed.
Sleeper is a Ukrainian home apparel brand. It was founded in 2005. Pajamas from the Ukrainian manufacturer appeared in the sequels of the TV series "Sex and the City" and "Emily in Paris".