Vereshchuk on evacuation from Azovstal: Now we are negotiating only about 38 seriously wounded soldiers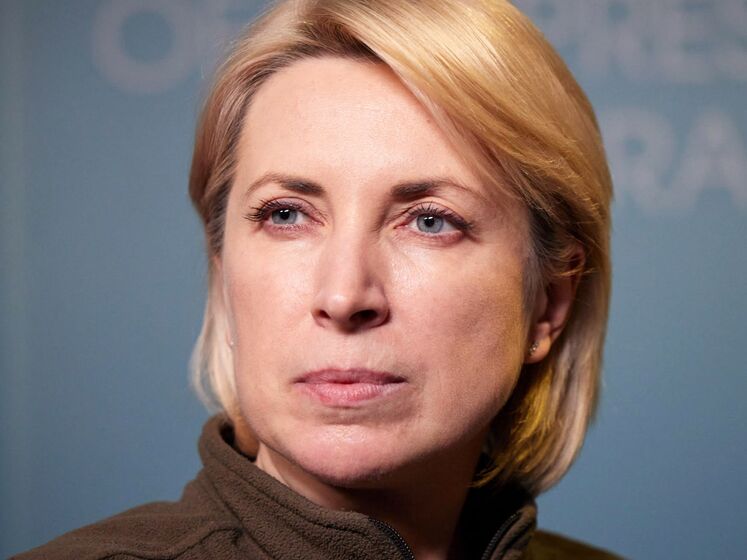 Vereshchuk: We will exchange 38 heavily wounded ones, then we will proceed to negotiate about others. Now there are no negotiations on the exchange of 500 or 600 people
Photo by Ірина Верещук / Facebook
Ukraine is currently negotiating the evacuation of seriously wounded Ukrainian servicemen from Azovstal in exchange for captured Russian servicemen.
Vice Prime Minister for Reintegration of the Temporarily Occupied Territories of Ukraine Irina Vereshchuk announced this on Telegram on May 12.
Negotiations, according to Vereshchuk, are very difficult.
She stated that "public comments by some politicians, journalists and public figures" about the content of the negotiations misinform and disorientate the society, and also harm the negotiation process.
"I beg you. Pople's lives are at stake. Refrain from public comments about what you don't know. If everything works out and we get people out, then do as you wish. And now I ask you to be responsible and not interfere. To be clear: now we are negotiationing only about 38 seriously wounded fighters. We are working step by step. We will exchange 38 most wounded ones, then we will take the negotiations onto a bigger scale. Now there are no negotiations on the exchange of 500 or 600 people, as reported by some media," Vereshchuk wrote.
She did not specify which comments she had in mind. A similar thought was voiced today by Tatyana Lomakina, coordinator of actions on humanitarian corridors from the Office of the President.
The Azovstal plant is the last facility held by the Ukrainian military in Mariupol. There were hundreds of people, including civilians, in the bomb shelters of the plant.
On April 21, Russian President Vladimir Putin publicly announced an order to Russian Defense Minister Sergei Shoigu to stop the attacks on the Azovstal industrial zone, but the attacks continued.
On May 2, the occupiers broke into the territory of Azovstal, active battles began there, but the Ukrainian defenders hold the line. The fighting continues to this day.
On May 7, the evacuation of civilians from the territory of the plant was completed. However, contrary to humanitarian law, the wounded were never evacuated. The deputy commander of the Azov regiment, Captain Svyatoslav Palamar (call sign Kalina), said that there are 600 wounded Ukrainian soldiers there. On May 10, Vereshchuk said that more than 1,000 Ukrainian servicemen remained at the plant.
The defenders of Mariupol are asking to evacuate those at Azovstal by applying to them the procedure of extraction - moving to a third country, which guarantees that they will not return to Ukraine until the end of the war.
However, Russia refused such a procedure, Vereshchuk said on May 11. Ukraine, she said, offered to exchange wounded Ukrainian servicemen for captured Russians.