"Nowhere else in the world has this been seen". Russia used all kinds of its missile weapons in Ukraine – AFU Air Force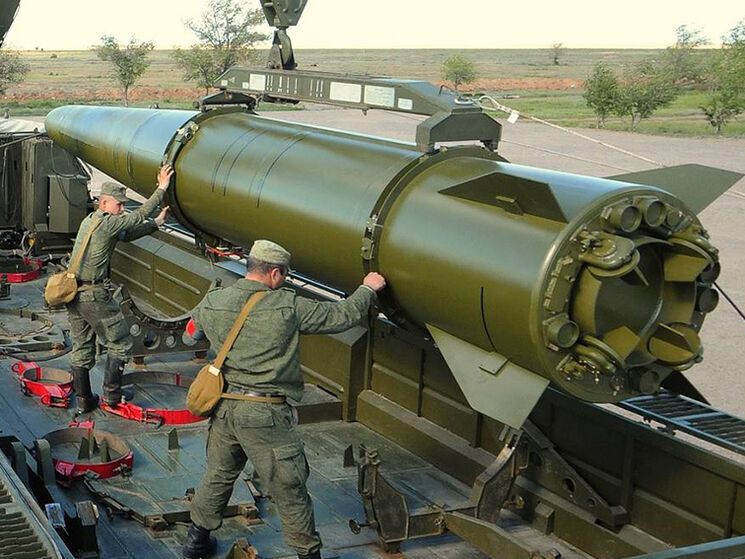 Russia launches both modern and outdated Soviet missiles at Ukraine
Photo: armyinform.com.ua
The Russian army has used all types of missiles in its inventory for strikes against Ukraine since the start of the full-scale invasion, the speaker of the Air Force Command of the Ukrainian Armed Forces, Yuriy Ignat, said at a briefing at the Ukraine Media Centre on 13 July, which was broadcast on YouTube by the Ukrinform news agency.
"Russia as an aggressor country has used virtually every type of missile weapon they have against us. Nowhere else in the world has this been seen. There has never been such a missile attack on any country in the world... We are doing our best to counter enemy attacks as much as possible", – stressed an Air Force spokesman.

According to the Defense Ministry spokesman, the Russian Federation has first switched to Soviet-made missiles.

"There is a lot of talks already about the enemy's running out of high-tech missiles such as the Kalibr, for example. The enemy is saving such high-value equipment to threaten the world further. That is why we see such missiles as X-22, X-39, X-31 being used more and more often in different areas", – he said.

At the same time, the speaker recalled that occupier planes had not flown into Ukrainian airspace for two and a half months – Russia had changed its tactics due to the practical actions of the Ukrainian air defense.

"[Russian aviation] operates from the territory of Belarus, Russian territory, the Black Sea and the Caspian Sea, launching winged missiles, and above all hit civilian objects and kill civilians", – Ignat stated.
Russia launched a full-scale war against Ukraine on 24 February. Since the first days, the occupiers have been shelling Ukrainian territory with winged missiles, some of which are being shot down by the Ukrainian air defence. Ukrainian President Volodymyr Zelenskyy said on 13 July that since the start of the full-scale invasion, Russia had fired 2,960 missiles at Ukrainian territory.