"The State Emergency Service conducted search and rescue work at the scene for two days. Nine people were rescued, including two children. A total of six bodies were removed from under the wreckage, including one child (a boy born in 2009)", – the State Emergencies Service said.
This brings the total number of dead from Russian shelling on August 17 and 18 to 21.
---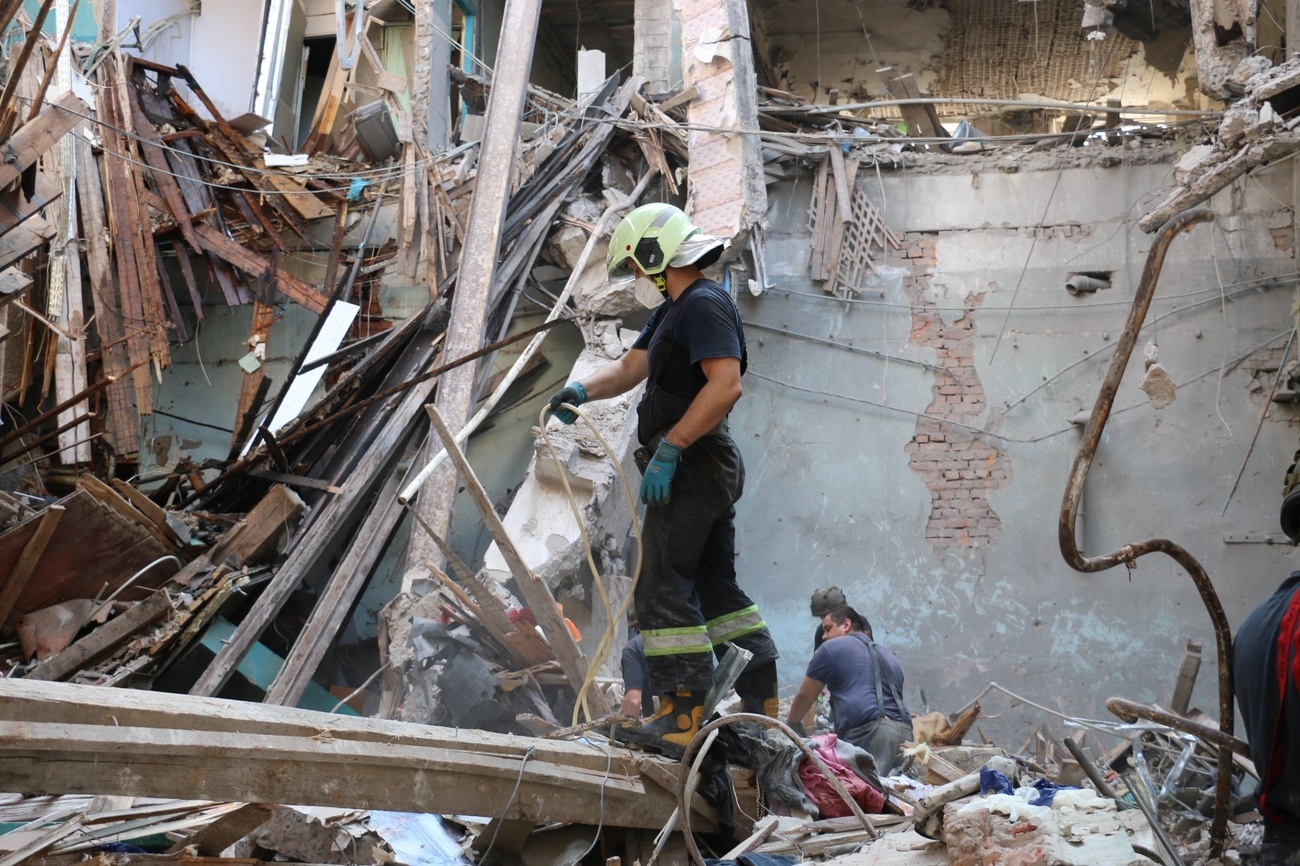 Photo: State Emergency Service of Ukraine in Kharkiv Oblast / Facebook
---
---
---
Context:
On the evening of 17 August, the occupiers fired a Kalibr cruise missile at a dormitory in the Saltivskyi district of Kharkiv, where more than 30 people were living, including people with hearing disorders, who could not hear the air-raid alarm. According to the latest reports, 15 people were killed there, including an 11-year-old boy.
On the morning of 18 August, the occupiers shelled another dormitory, in the Slobidskyi district, where workers of the city's electric transport system live. The four-storey building was partially destroyed. Prior to that, there were two reports of fatalities in this dormitory.
According to the city's mayor, Ihor Terekhov, that night and morning were the most tragic of the entire period of the full-scale Russian invasion.
On August 19, mourning for the dead was declared in Kharkiv.