Chornovil: Frustration of the peace process by Putin will cost him much, and he understands it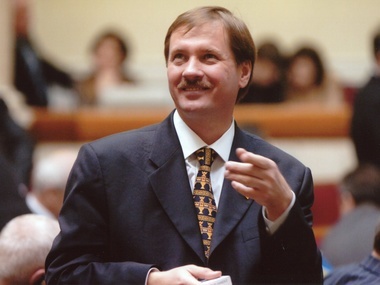 Putin was blackmailed in Minsk, considers Chornovil


Photo: kvedomosti.com
The former deputy and political expert Taras Chornovil believes that the Western leaders in Minsk threatened the Russian President Vladimir Putin with severe consequences in case of violation of peace arrangements.
A compromise and real ceasefire as a result of the negotiations in Minsk do more good to the Ukrainian side. The political scientist Taras Chornovil said it in the comment to the GORDON .
"These negotiations give hope for peace. In this situation, a compromise does more good to us, and, probably, means real ceasefire. There is no information about the demarcation line so far, but our raid near Mariupol was very timely in any case because it moved this line and at least ensures security of Mariupol," Chornovil noted.
"After these hours-long negotiation and after involvement of European leaders in the preparation of the document, another failure will entail definitive sanctions. Taking into consideration how long the negotiations were lasting, one can predict that there was certain pressure and blackmail, and it was in particular aimed against Putin," the expert considers.
According to Chornovil, concessions made by Poroshenko in the course of negotiations may be reversed in case of non-observance of arrangements.
"Poroshenko's behaviour was such that if there were any concessions, these were inevitable concession that may be reversed. I think that these concessions were related to certain points regarding re-integration of these regions into Ukraine. I think that it is not the matter of constitutional modifications that would secure these territories. It is possible that it may be a question of broad autonomy, recognition or non-recognition of certain subjects. Probably, the concessions concern certain new laws that may be reversed in case of their non-observance," Chornovil believes.
"Frustration of the peace process by Putin will cost him much, and he understands it. The person to yield to pressure in this situation was Putin, not Poroshenko," the expert added.