Digest on October 9: The law on lustration, tortures in "DNR" and tired Putin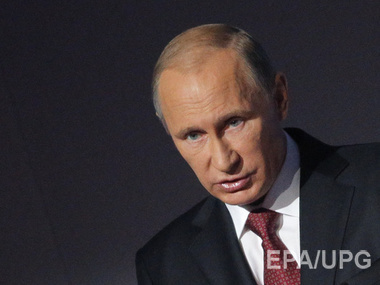 Vladimir Putin was walking a lot for his birthday and was tired
Photo: ERA
"GORDON" submits the review of the most important events on October 9, 2014.
Poroshenko signed the law on lustration
– The president of Ukraine Petro Poroshenko signed  the law "On Clarification of the Power" adopted by the Verkhovna Rada on October 16. According to the law, an inspection of public servants and the persons equated to them, officials of local governments for restoration of trust to the power will be carried out.
In the UN admitted the facts of tortures "DNR"
– In the report of Management of the UN High Commissioner for human rights, the volunteers detained during delivery of humanitarian aid were held in captivity for more than 20 days, beaten with bludgeons, butts and baseball bats, about  stubs were extinguished on their noses, nails were tore out .
Fighters confirmed information of the UN  right there
– In Donetsk region terrorists kidnapped the judge of Donetsk appellate administrative court Nikolay Starosud. Now his location is not known, any official data on its location are absent.
The gold reserves of Russia thaw quickly
– As of October 3 the international gold and foreign exchange reserves of Russia made $454,7 billion. Thus as of September 26 the international reserves of the Russian Federation made $456,8 billion. Thus, in a week they decreased by $2,1 billion.
The ex-mayor of Slavyansk Neleh Shtepa is threatened by 27 years of imprisonment
– Shtepa is accused of infringement of territorial integrity of Ukraine that caused death of people and creation of terrorist group. The total maximum imprisonment term provided by these two articles makes 27 years.
Putin  was tired at his birthday
– The Russian president spent his birthday in taiga and went to the mountains. "Still everything hurts", Vladimir Putin complained at a meeting of Council for Development of Physical Culture and Sport.
Valeria with Kobzon will sing without Skripka
– The leader of Vopli Vidoplasova band Oleg Skripka refused to participatie in a concert "Valeria and friends" which will take place in London on October 23.