Ex-Minister of Housing and Utilities Kucherenko: The IMF loan is only the beginning. The government will get new funds while people will get new prices and tariffs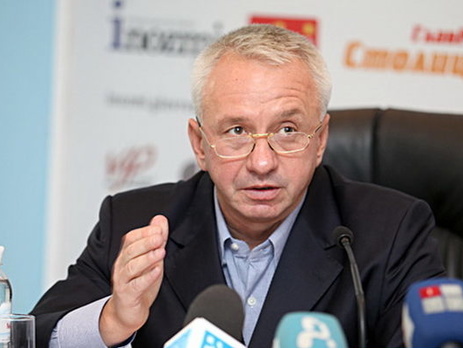 Monopolists threaten Ukrainian economy, Kucherenko believes


Photo: from-ua.com
Ex-Minister of Housing and Utilities (2007– 2010) Aleksey Kucherenko believes that the main goal of granting money by the IMF is stabilization of the foreign currency rate and a positive signal for other lenders.
The former Minister of Housing and Utilities of Ukraine Aleksey Kucherenko considers that the main threat to the funds granted by the IMF is monopolized economy that will bring money to the top businessmen. Kucherenko said it in the comment to the GORDON .
"The principal mission of the loan is to stabilize the hryvnia fluctuations. It is a message for investors that the IMF is ready to cooperate with us. It is very positive for financial institutions and ratings from the psychological point of view. The allocation of funds should stabilize the exchange rate to some extent. Once the rate is stabilized, banks will come to rescue. This is information from my own sources, I will not give any names. There will be different processes in the banks – consolidation and merger since Ukraine does not need so many small banks. More serious banks will remain, and it is a positive fact," Kucherenko believes.
"The psychological factor is very important, so that the population would not panic because outflow of deposits is the worst thing. UAH 18 billion have been withdrawn from accounts for two months," the expert pointed out.
Ukrainians must demand from the government the only thing – real anti-monopoly policy
"The main risk for Ukraine is that it borrows money from the IMF for concrete programs, but due to the monopolized non-transparent economy, it, as a result, settles in the pockets of those who have harnessed these monopolies – either gas or oil ones," the ex-minister stated.
In Aleksey Kucherenko's opinion, economic monopolization causes serious damage to Ukraine, and the citizens must demand from the government to struggle with monopolists.
"In this situation, Ukrainians must demand from the government the only thing – real anti-monopoly policy, absolute transparency of tariffs and pricing where there are monopolies now – first of all, it concerns medicine and oil. These are marketing networks that have entered into a cartel agreement for making money and blowing up inflation, while the government and the authorities are washing their hands of it and stick to the idiotic slogans of pseudo-market economy and pseudo-liberalism," Kucherenko thinks.
"Granting of the loan is a big signal for stabilization of the financial system and macroeconomic processes. And it is only the beginning now. The government is getting new loans while  people are getting new prices and new tariffs," the ex-minister noted.