General Romanenko: Weapons in the Donbas is withdrawn by both parties, but there is a large degree of mistrust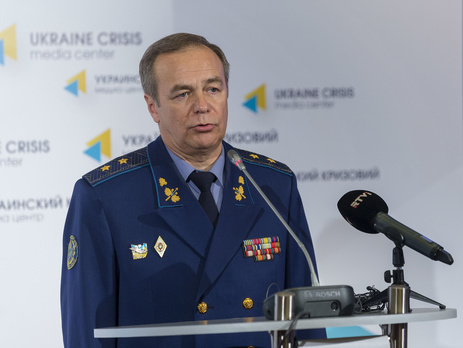 Romanenko told about the problems with mobilization
Photo: uacrisis.org
Deputy chief of the General Staff of the ex-Lieutenant-General Igor Romanenko believes that despite all the difficulties with the implementation of peace agreements points, respite in the war is necessary.
In most cases, a cease-fire in the Donbas is performed, but in three directions attacks do not stop. This was said by Lieutenant-General Igor Romanenko in a comment to "Gordon" .
"The first three points of the Minsk agreement has not been fully implemented. In general, there is a certain silence, but Donetsk is being shelled in Shirokino direction, Lugansk area. In most other parts of the line of contact is relatively quiet," - said Romanenko.
"Weapons is withdrawn by both parties, but there is a large degree of distrust. The exchange of prisoners of war goes on, but the requirement of "all for all" is not satisfied. We have there, according to various estimates, between 200 and 400 prisoners. In general, there is a significant progress in first points of Minsk agreements and we are approaching others points. They are very difficult, but we need peace, or at least a respite, and we must fight for it and move on, "- the general added.
Igor Romanenko considers that Ukraine needs to continue to prepare the army for combat operations.
"On the other hand, we need to complete the preparations for the war. Spring is coming. There was a prediction that did not come true, that there would be an offensive on the spring, but it took place in the winter, despite the Orthodox holidays. We do not have time with the implementation of the 4th wave of mobilization, although the first stage is actually completed, but it is not executed to the full - 90 percent. The second and third phases will not be easy, because in the spring there is a high probability of attempts to implement the goals, which the Russians have not yet reached. The end of March - early April - is time for decision-making with regard to the policies and strategies of Putin's "step by step". We take a step, than we should think over what the next step is possible ", - said Romanenko