Grach: Yefremov's only mistake is that he became close to Yanukovych at the beginning of his career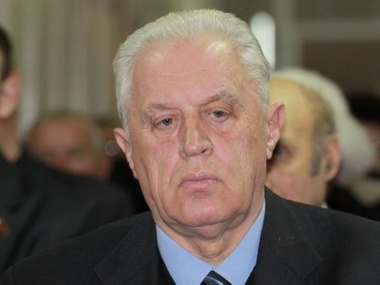 Grach believes that Yefremov will be tried undeservedly


Photo: Crimea.Realia
Ex-deputy of the Verkhovna Rada from the faction of the Communist Party of Ukraine Leonid Grach, who now leads political activity in the Communists of Russia party in the territory of the occupied Crimea, believes that the ex-Chairman of the Party of Regions faction in the Verkhovna Rada Alexander Yefremov did not cater to Lugansk separatism.
Ex-Speaker of the Supreme Council of the Crimea Leonid Grach said in the comment to the GORDON that he has known Alexander Yefremov since the USSR times when the latter worked for the party at the Komsomol Regional Committee of Lugansk region and can give positive reference to the ex-member of the Party of Regions.
"I have known Alexander Sergeyevich since the 1980s when he was First Secretary of the then Voroshilovgrad and now Lugansk Komsomol Regional Committee. I knew him in the post-Soviet times as the Head of the Administration of Lugansk region under Kuchma. He is an intellectual from the point of view of all his actions and ideas, he is a man of intellect. His problem is that, with all his intellectual abilities, he became close to Yanukovych in the beginning of his career, and he has to undergo undeserved punishment for this now. And he had no other way after Yevgeny Kushnarev's death. This fact haunts him even now and will demand satisfaction from those who want to take revenge on Yanukovych through those who intentionally or unintentionally were in his environment," Grach pointed out.
The Crimean communist believes that Yefremov is not involved in the Lugansk separatism, whereas these are Ukrainian presidents Kuchma, Yushchenko and Yanukovych who are to blame for rebellious sentiments in the region.
"Unfortunately, he is not the master of Lugansk and could not cater to separatism. He is a conscientious citizen of Lugansk and could not act against Lugansk. The answer to the question about separatism in Lugansk should be looked for in the policy pursued under Kuchma, Yushchenko, and Yanukovych, and in the inaction demonstrated by Russia for all this time. Russia should have drawn appropriate conclusions after Leonid Danilovich was guiding them in all directions from GUAM to European integration. But they have not drawn any conclusions and allowed Yushchenko to revive neo-fascism. Yanukovych also followed the way of deceiving and fooling Russia," Grach considers.
"Yefremov should not be blamed for everything now because he has honestly served his Lugansk people, he did not go to the barricades and did not lead those who could follow the way of separatism. I think that one should be cautious when tagging Don people with such worthless definitions as "separatsits". Kiev authorities should first of all look at themselves – how and why did they force people to act this way?" the politician noted.