Kikhtenko: "DNR" itself is not ready for the "elections", but they are not independent in their decisions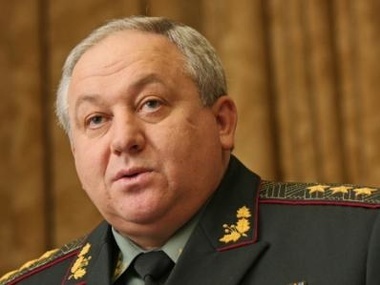 Kikhtenko
Photo: news24ua.com
The governor of Donetsk region Alexander Kikhtenko considers that the "elections" held by the terrorists in Donbass will complicate the situation in the region.
The head of Donetsk Regional State Administration Alexander Kikhtenko considers that the "elections" in Donbass to be held on November 2 are illegitimate and contradict the Minsk arrangements. He stated this in his comment to the GORDON . 
"These "elections" cannot be held a priori because they do not comply with the Minsk arrangements and violate them. Nobody will recognize them. Russia has to understand it, too, because their ambassador signed the Minsk arrangements. Therefore, they will not lead to anything except for the aggravation of the situation," Kikhtenko considers.
"DNR" is not ready for these "elections". I know it for sure as I communicate with people living in this territory. The day before yesterday, for example, their "Ministry of Justice" was seized. They are not ready for these "elections" at all," the governor noted.
"Many people do not know, for whom and how they will vote there. These are activities that must be carried out according to the Law on Elections, but they are not carried out at all today. Therefore, it is impossible to call it elections. There are violations of the electoral law and, generally, this process cannot be considered as legitimate elections," Alexander Kikhtenko added.
In his opinion, the administration of terrorists does not make independent decisions, therefore, "elections" will take place after all, despite poor preparation.
"We understand that all the administration of "DNR" are not independent in their decisions. All this will complicate the now difficult situation that has developed in the region today," Kikhtenko noted. 
"Provocations on day of these "elections" are possible. If they take place, they will be only from these self-proclaimed republics. We prepare ourselves for these provocations, and they will not become a surprise for us as the Russian side and the administration of "DNR" expect," considers the governor.