Fifth International: A Case Study of the Miloš Zeman Enigma. Investigation by Yuri Felshtinsky. Part 3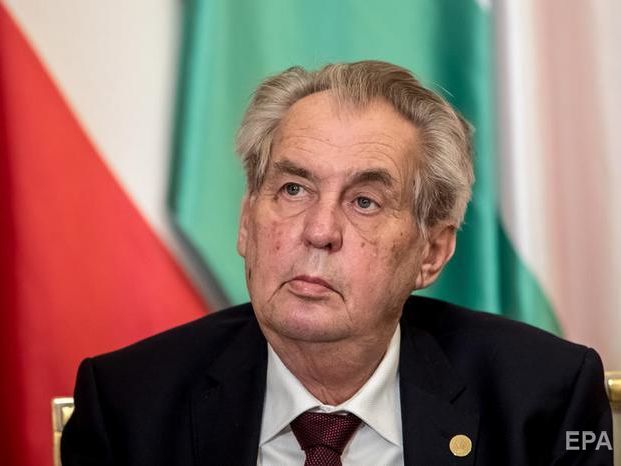 President of the Czech Republic Milos Zeman
Photo by ЕРА
Through the use of the propagandistic and financial means, Russia managed to secure its political influence throughout Europe to create pro-Kremlin political parties and groups, and to obtain the support of specific political figures, according to the Russian-American historian Yuri Felshtinsky. According to him, the Kremlin commenced the creation of the Fifth International – a coalition of the radical political parties and leaders supporting current Russian leadership. Nationalism, anti-immigration policy and isolationism became the ideological base of this unofficial coalition. Felshtinsky names Milos Zeman, President of the Czech Republic, as one of the most prominent representatives of this pro-Kremlin movement in Europe. This exclusive material for Gordon, Felshtinsky examines Zeman's political history.
Entering the Balkans
In 2010, Strnad bought Chinese munitions in Albania, the purchase of which is a suspension plot in itself, involving several countries and many international officials, businessmen and underworld figures.
An explosion occurred at an army base in Gerdec village in Albania on 15 March 2008, while a stockpile of obsolete cold-war era ammunition was being destroyed. Shells flew across the village, landing on houses, and the shock wave was felt in the nearby capital of Tirana. At least 26 people were killed. The Albanian authorities moved immediately to dispose of dangerous communist-era munitions, offering them for sale at extremely low prices. The sales were conducted by MEICO (Military Export Import Company), Albania's state arms trading company. Granita Leku was appointed as a new head of MEICO following the Gerdec incident. Leku immediately announced immediately that he intended to sell off the entire supply of the country's obsolete military equipment.
Two Czech companies – Real Trade Praha (which belonged to Jaroslav Strnad) and STV Group (which belonged to Martin Drda) – agreed to buy these supplies. Between 2010 and 2015, the two firms entered into nine deals with MEICO and acquired 81 million rounds of ammunition, mainly of Chinese origin and mainly designed for Soviet-style automatic weapons and machine guns. Of this purchase, Real Trade Praha's share was nearly 34 million of various-caliber ammunition and 358 mortar shells. Strnad's rivals from STV Group exported 31 million 7.62×39 mm rounds used in Kalashnikovs and other Soviet-designed weapons from Albania, paying US$920,160 in total, i.e. just under three cents per round.
MEICO sold the remaining almost 17 million rounds to an unknown buyer in the Czech Republic. It is also unclear who bought 110 (of 150) tons of RDX explosives, which had been stored separately, from the Albanians in 2010. "I was very happy to sign contracts with EU companies with end-user certificates in hand. We signed the contracts straight away, as they made us a very attractive offer ... Under the agreement terms, Czech companies undertook transportation" of ammunition from Albania, Leka told reporters.
Selling obsolete, unreliable Chinese-made munitions from Albanian warehouses on the international market proved problematic. They were not used by NATO armies, including the Czech army. Peter Weisman, a senior analyst at the Stockholm International Peace Research Institute (SIPRI), said "I just cannot imagine either the military or the police [in Europe] being interested in such ammunition." According to him, typical buyers of this type of material could be "countries with little money but an immediate need for ammunition due to armed conflict, where the procurement system is not functioning optimally."
George Bergezan, an expert from GRIP (Group for Research and Information on Peace and Security), was sure that the "Czech firms re-exported Chinese-Albanian ammunition to third parties, and it eventually ended up in the hands of Syrian rebels, Iraqi Kurds, Iraqi government forces, or the Afghan security forces." "Yemen or poor, conflict-ridden African countries such as South Sudan could also be the ultimate recipients of the munitions", Bergezan opined. 
Previously, in July 2017, the Voice of Armenia had also reported on this subject; according to government sources, Strnad cooperates with Iranian representatives and Kurdish organized crime groups in arrangements to re-export weapons, spare parts and other materials to countries such as Iran, Yemen, Syria and Libya, which are under arms embargos.
It is not known what the Czech buyers did with the goods, but they clearly did not resell them to the Czech army. A Czech defense ministry representative said that his country's troops are fully in line with NATO standards and do not use Chinese weapons or munitions. At the same time officials at Strnad's companies confirmed that they had bought "surplus munitions, weapons, military equipment and spare parts from various European countries, including Albania," and that munitions of "Chinese and Russian origin" were purchased in Albania and that "most were sold to customers in the EU." 
Bergezan commented as follows: "[This] answer sounds implausible. The number of private-sector buyers [of munitions] in the EU is very limited. And I can't imagine any European security agencies using such obsolete Soviet-style munitions... I'm sure that [much] of this consignment is not fit for purpose, which would explain the low price."
Another source familiar with Real Trade Praha's initial deal in 2010 believed that the ammunition was likely destined for resale in conflict zones: "The ammunition you are asking about... think for yourself: who will buy it? No regular army, not the Americans, not the Russians... Of every 100 rounds in a box, probably 30 or 10 will fire – who knows when dealing with such junk? But some paramilitaries or bandits in Africa care little about that – their requirements are not very stringent."
Peter Weisman was also of the view that only Africa or Asia could be relevant here: "Africa, or perhaps certain Middle Eastern countries like Iraq or Afghanistan." Weisman expressed the view that, with the Czech government's permission, Czech munitions exporters should not encounter problems sending goods to most countries and to most armed troups. "I think their chances of obtaining export permits are very high, because you can count on the fingers of one hand the places to which they are formally prohibited from supplying ammunition," said Weisman, mentioning that South Sudan, Sudan and Iran are the countries under EU or UN embargos. Weisman believes that the Czech Republic did indeed supply large arms shipments to countries including Iraq, Saudi Arabia and Nigeria.
In May 2018, a civilian contractor working for US Southern Command (SOCOM), wishing to remain anonymous, reported that CSG was one of at least two arms companies supplying refurbished Russian- and Chinese-made armaments to US client groups and states such as Syria and Afghanistan, including refurbished T-72 tanks for the Nigerian military.
Strnad's companies sought opportunities to buy ammunition from other countries, with Strnad personally monitoring all aspects of this business. To make one of the deliveries go as smoothly as possible, Real Trade Praha asked for help Petar Tsrnogorats, the owner of the Serbian arms company CPR Impex. In March 2010, Petr Rusek, one of Real Trade Praha's directors, said in an email to a Macedonian business partner (with a copy to Strnad and another company director) that he was seeking to acquire more munitions of various calibers, preferably not of Chinese origin ("no China"). In another email, Rusek asks a Serbian individual whom he addresses as "Mr. Trninich" to help ensure safe passage of the munitions truck through Serbia, noting that arrangements had already been made for passage through Macedonia and Hungary (the email referred to munitions purchased in Albania from MEICO).
Jaroslav Strnad. Photo by czechoslovakgroup.cz
Rusek told Trninich that Petar Tsrnogorats had recommended him. Tsrnogorats was charged with multiple legal breaches. He was arrested in Serbia in 2014 on insider trading charges in connection with receiving information on tenders for selling surplus military equipment; these charges were later dropped. In 2015, a UN commission investigated one of CPR Impex's subdivisions in connection with the alleged weapons sales to Islamists in Libya.
Having penetrated the Balkans, Strnad did not leave. He acquired two previously state-owned and bankrupt factories in the former Yugoslavia, both of which had been part of the military-industrial complex. In 2010, he bought the Suvenir ammunition plant, which had a large warehouse in the Macedonian village of Samokov. This purchase, for which Strnad paid just over EUR1 million, provided him with a strategic (albeit fairly dilapidated) position in the former Yugoslavia's once flourishing military-industrial complex. The communist-era factory was located in a particularly poor, rural area of Macedonia. Its buildings were located among wooded hills behind a rusty wire mesh fence. The nearest town, Makedonski Brod, was approximately 30 minutes away by car.
Strnad was likely focused on obtaining the factory's export license, rather than an actual production. This was the view of one of the parties to the deal, who said: "The Czechs only needed a Macedonian license." Indeed, stories from employees and customs data suggest that for the first five years under Czech leadership, until 2016, the plant operated at low capacity, producing only small quantities of 9mm ammunition. Employees who were kept on the payroll under the terms of the sale worked on a rolling schedule and were tasked with re-marking boxes, among other things: "We often repackaged things. For example, large boxes were delivered to us, but we did not open them. We just changed the label... I couldn't tell you what was there or what exactly we were doing." 
A spokesman for Strnad said the factory was acquired "not only for trade, but also for production", although he pointed out that Real Trade Praha uses Macedonian export licenses to sell small arms munitions produced at the plant, which are "exported mainly to the US." In other words, it could have been that the Macedonian factory's warehouses were used to relabel and transit munitions and weapons produced by Strnad's other enterprises.
The Macedonian factory was managed by Sumbro Trade, which, in turn, was owned by a Czech shell company. However, the website of Strnad's company Excalibur Army listed Sumbro Trade munitions plant as one of its assets. The records for 2016 and 2017 show munitions being sent to Slovakia, the Czech Republic and Ukraine. The records for 2012 indicate that the company exported sanitary-engineering and water-supply equipment to the Czech Republic, although the Samokov factory never produced this kind of equipment. (The journalists were unable to obtain similar relevant documentation for other years).
For his Macedonia business, Strnad enlisted the help of Monaco businessman Vojislav Sparavalo, a person close to Macedonia's former rulers. Sparavalo invested in Czech real estate together with Sasho Mijalkov, the infamous former chief of the Macedonia's Administration for Security and Counterintelligence (UMK). Mijalkov was a first cousin of former Macedonian Prime Minister Nikola Gruevski and one of the key members of the influential group that retained power in this country for a decade. Under Gruevski's tenure, Mijalkov's brother Vladimir was appointed adviser to the head of Customs. Gruevski's VMRO-DPMNE party lost power in 2017 following a protracted political crisis, and the former prime minister was tried for corruption. Mijalkov was also being investigated personally on the charges of illegal wiretapping, election fraud and torture. Corruption charges were expected to be brought against him as well. 
Sparavalo managed to help Strnad in 2015, when the plant's inability to meet the prerequisites for raising investment and recruiting employees led to Strnad having issues with the board of trustees and potentially jeopardizing his ownership. Internal correspondence from Macedonia's foreign ministry shows that on 2 October 2015, Strnad, Sparavalo and one other company manager, Vit Paulicek, visited the Macedonian embassy in Prague to negotiate the continuance of his ownership of the plant. Strnad succeeded at the end. In addition, Sparavalo's name was not mentioned in a subsequent ministry memo, and both Sparavalo and a spokesman for Strnad stated that he was not present at the meeting and that there was no link between Mijalkov and the activities of the Czech companies in Macedonia.
Strnad also obtained the support of the office of the Czech President Miloš Zeman: the issue of the plant was raised when the Czech president met with his Macedonian counterpart Gjorge Ivanov in Prague in February 2016. However, the matter appears to have been eventually excluded from the official agenda, and Zeman's spokesman Irzhi Ovchachek declined to comment, saying only that "the President has long supported business executives from various industries." 
Strnad was also helped by another Mijalkov group member, Kiro Shoshev, whom Gruevski had appointed as an adviser to the Defense Ministry. In 2010, when Strnad's company Real Trade Praha began operating in Macedonia, Shoshev held that post. In April 2010, Petr Rusek emailed the Macedonian Defense Ministry's procurement officer to arrange to visit a Macedonian air base to service the Czechoslovak-made Zlin-242 training aircraft. Shoshev organized the visit. According to then-deputy Defense Minister Emil Dimitriev, meeting Shoshev proved useful because "he was something of a gray cardinal." However, when asked about the Zlin-242 aircraft, Strnad's company spokesman wrote: "As far as I know, Mr. Shoshev is not known [at the company], and we have never serviced aircraft in Skopje."
In 2017, CSG's Serbian subsidiary SCMG-14, Oktobar, acquired the bankrupt state-owned heavy-industry plant, "14 Oktobar," located in the Serbian city of Krusevac, which produced military-hardware components. The plant was handed over in a formal ceremony attended by the Serbian Prime Minister Ana Brnabic on 14 October 2017, the anniversary of the city's 1944 liberation from Nazi occupation. Strnad's company, which had been the sole participant in the tender, bought the plant for slightly less than $4.5 million, which was 10% of its appraisal value. Six weeks later, Sparavalo acquired a 15% stake in the plant from Strnad for just $12,000 instead of the $675,000 (15% of $4.5 million). 
Perhaps because of this, the Croatian edition of the Deutsche Welle news portal reported in December 2017 that "SCMG 14 Oktobar" was suspected of involvement in unfair trade deals and that its activities were being investigated in Macedonia on suspicion of laundering money, which had connections to certain former high-ranking representatives of the Macedonian regime, which were linked to the former Prime Minister Nikola Gruevski.
Expanding business in the Czech Republic, arms exports
A significant purchase for Strnad was that of VOP Šternberk, a factory in Sternberk servicing military hardware, for CZK125 million, after the Czech Defense Ministry put it up for sale in 2013. The factory at that time specialized in producing and repairing tank engines and was one of the largest suppliers of decommissioned military equipment for the Strnad's Excalibur Army company. Several arms companies initially bid for VOP Šternberk; and eventually two remained in the "game." Defense Ministry spokesman Jan Pejsek said of the sale that "The final winner was Excalibur Army, which was already renting workshops in Sternberk and already working closely with the state enterprise."
VOP Šternberk became Strnad's second most-important arms factory after Tatra. It managed to obtain an exclusive license from the American owner of the Austrian company Steyr to produce and service Pandur armored vehicles, which were supplied to Central and Eastern Europe and some Asian countries. This placed Excalibur Army in the Czech Republic's top league of the weapons firms. Surprisingly, since 2010, with permission from the Americans, Pandur vehicles had been serviced for the Czech army by VOP Nový Jičín, another company belonging to the Czech Defense Ministry. It could have been assumed that the state would buy the license but it did not express any interest in it.
The sale of the Šternberk factory to Strnad was particularly puzzling, as shortly beforehand, the state had spent substantial sums of money reconstructing it. "He created a network of very useful people whom he used timely or who just offered him their services. He bought the Šternberk plant, with all the production documentation, for a very favorable price", one source said about Strnad's methods to the weekly newspaper Euro.
The deal raised many questions, and the Czech police began investigated Strnad in connection with his purchase from government agencies of "unnecessary military equipment" at a reduced price. One deal, involving an unprecedentedly profitable sale of decommissioned military equipment, came to the attention of the police in 2015. In that case, former high-ranking Czech Defense Ministry and army figures Adolf Vermirovsky, Josef Lachman, Roman Pavlik and General Vladimir Halenka were accused of violations relating to the management of third-party property and abuse of power, i.e. the fraudulent sale of decommissioned army equipment belonging to VOP Šternberk (when it was still owned by the Defense Ministry) to Strnad's Excalibur Army.
The investigation concluded that the state-owned VOP Šternberk sold tank engines to Strnad at an intentially reduced price. ÚOOZ (Organized Crime Detection Unit) searched Strnad's office, the offices of VOP Šternberk and offices of some other companies belonging to Strnad; the unit charged four people, three from the Defense Ministry and the fourth one, the serving Brigadier-General Vladimir Halenka. However, none were convicted at the end, and two of the accused army managers, including Adolf Vermirovsky, went to work for Strnad.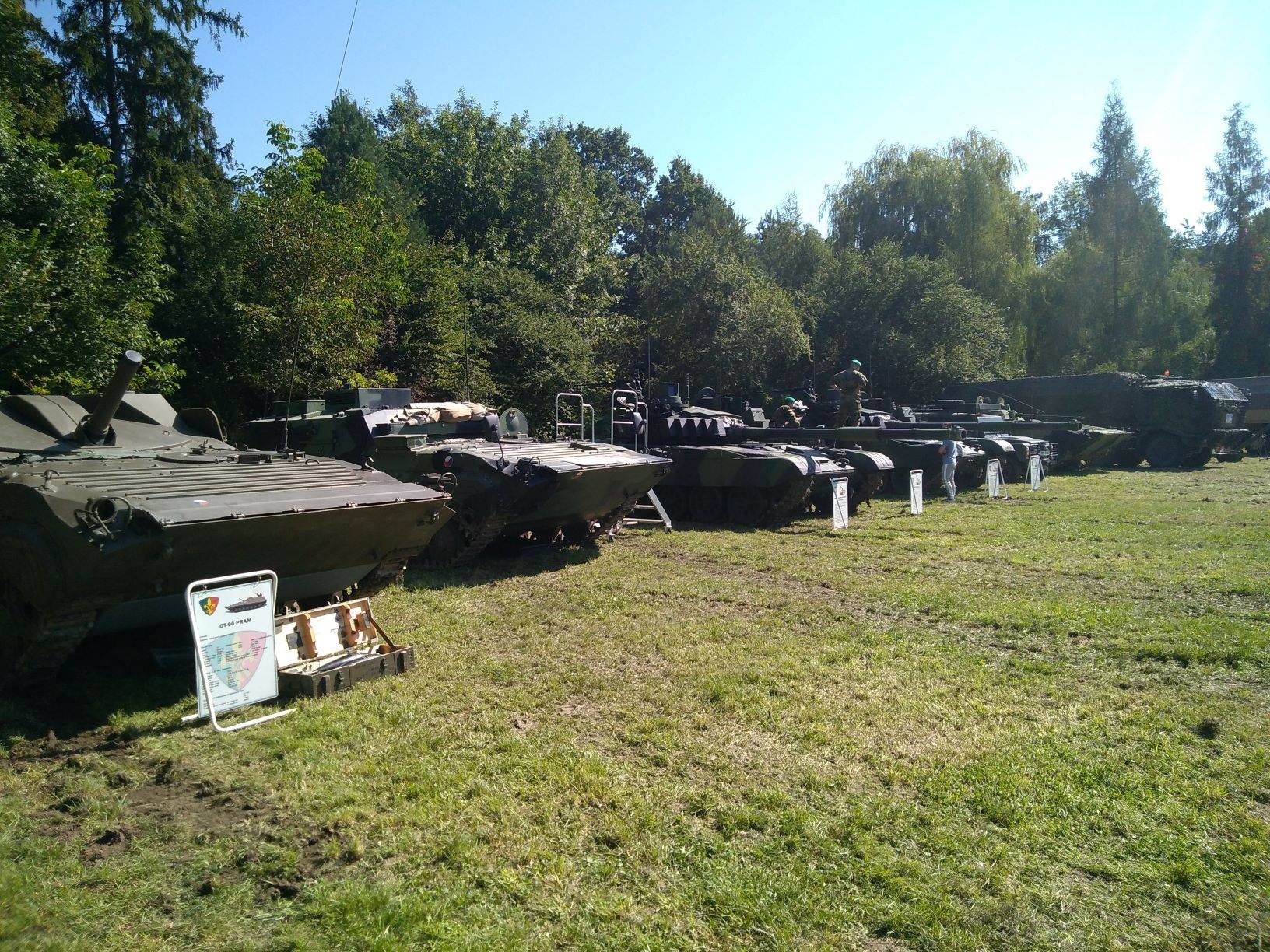 Production of the company VOP Šternberk. Photo by VOP CZ / Facebook
In 2015, CSG sold 250 BMP-1 armored vehicles to Iraq that had initially belonged to East Germany and were inherited by the Bundeswehr. Sweden bought up almost 400 vehicles in 1994, then sent them to the Czech Republic to be modernized; a EUR30 million contract was signed with the Czech state company VOP-026 Šternberk, though Strnad's company Excalibur Army did the work. Sweden's Defense Material Administration (FMV) then sold 350 BMP-1 to VOP-026 Šternberk, which, by prior agreement, resold them to Excalibur Army. Sweden agreed to this complicated scheme as it did not have the right to dispose of military equipment to private (rather than state) companies. In 2015, it turned out that Excalibur Army had sold 250 of these vehicles to Iraq. Since Swedish law also prohibited the sale of weapons to warring countries, a huge scandal erupted.
Arms exports constituted an increasing share of weapons sold by CSG. CSG even created a separate company, Excalibur International, which had representative offices in various countries around the world; it provided financing for large projects and acted as an exporter on international markets. Strnad and Beljajev acquired a private airport for these international deliveries to avoid being dependent on the Czech or Slovak authorities. The airport was acquired in 2017 in the Slovak city of Ostrava, along with Mošnov Job Air Technic, the largest aircraft servicing company in the Czech Republic and Slovakia, based at the Mosnov airfield. The firm serviced aircraft for several companies, including Russian companies.
Strnad announced that he was taking full control of the Mosnov airfield. The city government opposed this, saying "When an arms dealer controls an airfield, this is always a big risk. If he intends to make an illegal deal, then he has everything he needs at his own airfield, especially if this person is connected to Zeman and Beljajev."
As it turned out, the local authorities were right not to be hesitant to transfer control of the Ostrava-Mosnov international airport to Strnad and Beljajev, but they were unable to oppose CSG.
Azerbaijan scandal
In the fall of 2017, Azerbaijani television showed a military parade in Baku in which, following five days of combat exercises, brand new CSG-made Dana-M1 howitzers and RM-70 Vampir rocket launchers mounted on Tatra vehicles participated; it later transpired that CSG had been delivering these to Azerbaijan since December 2016. By September, the Czech press was already full of reports about this. The Czech Republic officially adhered to the arms embargo against supplying arms to Armenia and Azerbaijan. However, it turned out that both the Czech authorities and the Czeck secret service were involved in weapons deliveries to the Caucasus. Azerbaijan and Armenia had been at war since the 1990s over the disputed territory of Nagorno-Karabakh, and there was an understanding between NATO and EU countries that heavy weapons were not to be supplied to either side. The export of CSG obviously violated EU, NATO and Czech embargoes on selling weapons to either Armenia or Azerbaijan.
CSG denied any knowledge of the sale, and Czech officials produced paperwork indicating the weapons systems in question were in fact destined for Israeli company Elbit Systems while Armenia viewed CSG as a major illegal supplier to Azerbaijan's military.
In March 2017, before the media exposed the exports, a senior Czech diplomat commented: "There is mounting evidence suggesting that the Dana-M1 self-propelled gun howitzers and RM-70 rocket launchers that appeared in the military parade in Baku were exported to Azerbaijan via Slovakia. Strnad's Czechoslovak Group had received permission to export the weapons systems to Slovakia in disassembled form, and they were to be transported to Israel from there. Interestingly, components for both of those systems were and are currently made by companies that are now controlled by the Czechoslovak Group in the Czech Republic and Slovakia that are owned by Strnad and Beljajev."
In other words, CSG first received permission from the Czech government to supply weapons to its branch in Slovakia for subsequent transfer to Israel; then, having sent the weapons via Slovakia to Israel, it transferred them to Azerbaijan without permission from the Czech government, though it did not technically require this permission as the deliveries were now coming from Slovakia rather than the Czech Republic. The Czech foreign ministry said on the subject that although the drive trains were shipped legally, the weapons components appeared to have been shipped from Slovakia using end-user certificates approved for sale to Israel. The spokesman for the Economy Ministry of Slovakia, Maros Stano, said that "they were exported from Slovakia to Israel on the condition that they would not be re-exported without government approval. The authenticity of this document has been confirmed through diplomatic channels." It followed that re-routing the cargo from Israel to Azerbaijan was illegal.
The Slovak press wrote that "The UN, EU, NATO and OSCE have called for an end to arms sales [to Azerbaijan and Armenia]. According to the EC and OSCE, member states have declared an embargo on arms exports to warring countries."
CSG issued a denial without contesting the fact that the supplies were made: "The false suggestions that there was something suspicious about CSG arms being transported to Azerbaijan ignore the fact that any EU company may make such shipments." A CSG representative responded to the report by saying that the company was acting in accordance with all applicable laws and international rules when selling the equipment. A spokesman for Real Trade Praha also said that CSG companies "comply strictly with all national and international requirements governing military-equipment sales. Thus, all export operations are based on valid end-user licenses."  The Azerbaijani Embassy characterized the events as "Armenian propaganda" and fake news.
CSG's American lawyer Davis said essentially the same thing: he did not dispute the fact that the shipments were made, but asserted they were "legal." Without getting into the issue of legality, it was abundantly clear that a de-facto embargo existed; the Czech authorities used the word "embargo" in their own communications. The Czech government appears to have had the right to authorize arms exports, but its officials claimed to have never had authorized any such exports. At the same time, the Slovak Ministry of Economy, based on recommendations and obligations under international law, did not renew CSG's license to export weapons to Israel in June 2018 on the basis that they had been re-exported to Azerbaijan in violation of agreements with the Slovak government.
The Israeli press also reported (albeit belatedly) on the scandal regarding the supply of Czech weapons to Azerbaijan via Israel. On 2 June 2018, The Jerusalem Post (jpost.com) published an article titled "Weapons for Sale: Arms Deals Give Israel a Bad Name? Israeli Exports to Azerbaijan Raise Legal and Ethical Questions." The newspaper reported that the arms were loaded onto cargo aircraft belonging to Azerbaijani state airline Silk Way Airlines, and then delivered to Israel. Elbit Systems provided an end-user certificate authorizing cargo to be delivered to Israel.
However, Silk Way Airways' cargo aircraft landed for only a couple of hours to refuel at Ovda, Israel's second airport, located about 60km from the city of Eilat; then, without having unloaded, they continued on to Azerbaijan. http://golosarmenii.am/article/67226/vopreki-EU-i-OECD The cargo was sent to Israel from Mosnov Airport, the same one that Strnad and Beljajev previously purchased. A Czech publication wrote on 26 September 2017 that "[l]ast month, a Silk Way Airlines cargo aircraft landed at Mosnov Airport several times. Stopping in Israel, they headed to Azerbaijan, carrying rocket launchers and howitzers." The deal was worth $50 million.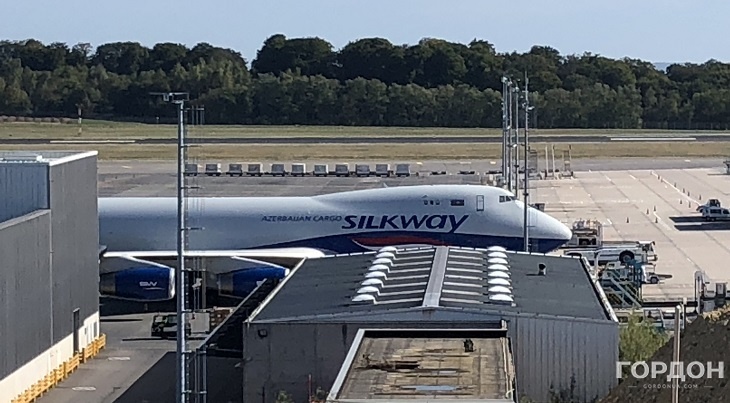 Airplane by Silk Way Airways. Photo by Yuri Felshtinsky / Gordonua/com
It appears that the Silk Way Airlines aircraft flew to Israel not only from Mosnov but also from Brno and Bratislava. In total, over the preceding three years (to the end of July 2017), Silk Way Airlines made 350 "diplomatic flights" carrying arms "under Azerbaijani diplomatic cover."
Bulgarian newspaper Trud reported that Strnad's CSG, together with dozens of other companies, had become a part of the arms trade's "black market", which Azerbaijan was "covering" by issuing permits for diplomatic flights loaded with arms. The newspaper released a detailed account of the very unusual flight maneuvers, complete with shipping manifests, flight plans, tail numbers and names of the companies involved. The article reported that some of the arms shipped in this manner ended up in the hands of Syrian extremist groups, including An Nusra Front and the Islamic State. In an equally surprising move, one of the companies, CSG, admitted on record that its shipments were made to Israel.
One of the authors wrote "Diplomatic cover for flights meant that not a single customs officer has ever checked the contents of the cargo; the time spent in the airports' diplomatic areas meant that the goods could be loaded or unloaded with no monitoring." Furthermore, by shipping arms on civilian flights, CSG violated international aviation agreements.
The Real Clear Defense site indicated that the weapons then went to the Middle East and fell into the hands of the Islamic State citing this as one of the reasons for President Trump's negative stance towards Zeman. One publication even reported that the supply of CSG weapons began in 2015 with Zeman's knowledge, calling Zeman "a Russian agent" and claiming that Putin initiated the entire CSG arms project:
"President Zeman has a reputation as Vladimir Putin's mouthpiece and Trojan horse in Europe. He promoted arms deals in Azerbaijan in 2015 and his team has a history of involvement in the black market for arms, particularly in using false shipping destinations to evade international restrictions on arms shipments to a war zone... His one consistent political position is to support Russian policy... Zeman's history of support for questionable arms deals opens the door for doubt about his judgment and priorities, and suggests that he is more concerned about helping political supporters make money than about sound international policy... It looks like in this arms re-export scheme; once again we find Zeman and his people working on Russian operations... We see a deal promoted by Zeman (a Russian agent), executed by Strnad (a Russia-partnered businessman), on flights with diplomatic cover from Azerbaijan (a former Soviet Republic in the Russian sphere of influence). This is a deal that has Russia written all over it..." 
Problem with security clearance and hiring US lobbyists
The scandal surrounding the supply of CSG weapons to Azerbaijan led CSG to hire US lobbying agency Foxtail Group in October 2017 with the aim to protect and promote its interests in the US. Maryland LLC Foxtail Group managed clients for Archibald Galloway II (Ark Galloway II), a former defense advisor to then-senator Jeff Sessions, later Attorney General in the Trump Administration. According to the FARA database, in which US agencies must report their activities, CSG pays Foxtail Group $15,000 per month (approximately 325,000 koruna). One publication wrote that "it must work to improve the holding's media image... The CSG weapons holding company clearly wants to look better in the eyes of its partners than it really is."
In addition to improving its media image, the lobbyists were to help the Holding to find companies interested in cooperating on arms production or supply – primarily to countries of the Visegrad Four, which unites the Central European countries – and to garner US political support.
Galloway had a very limited experience of that type of work but his relationship with Attorney General Sessions (who resigned suddenly in 2018) was a crucial selling point, especially if the company feared investigation. (One US ex-government anonymous source suggested that CSG could also be seeking to head off a potential investigation of its links with Russia.)
For a company conducting little to no direct business with the Pentagon, CSG had retained a very high-profile US consultant. The lobbyists were tasked with negotiating for CSG to supply arms to the Kurds fighting the Islamic state. CSG also wanted to supply weapons to Israel and to to enter into an agreement with the US automaker AM General, which produces the Hummer and Humvee vehicles so as to supply to them the Tatra springs. CSG also was hoping to get orders from countries whose armies the US supported, especially since CSG was believed to be a major, if indirect, supplier of arms to US client states and groups through the US Southern Command (SOCOM).
Strnad clearly grew to the point that he began reorienting his business towards NATO countries and their allies. Davis attributed his hiring to CSG's business with the Pentagon, including subcontracting work for Raytheon. CSG spokesman Andrej Čírtek claimed that CSG "always sold more to Western countries than to Russia. ...Following the Ukraine conflict, Tatravagonka has no trade relations with Russia, but focuses mainly on Western European markets ...We want to show that we are pro-American, and that the alliance with the US is important to us."
It was no coincidence that Andrej Čírtek was appointed CSG's spokesman. He had previously served as a spokesman for four Czech defense ministers; he never hid his admiration for Babiš, and acted as an adviser to the ANO political movement when Martin Stropnický headed the Czech Defense Ministry. In addition, he sat on the board of directors of PP Partners Prague, which, among other things, served the interests of CSG and Tatra, the activities of which were being lobbied abroad by Zeman himself.
On 3 May 2018, CSG announced it was starting to supply Czech weapons to Ukraine:
"Dozens of armored vehicles and self-propelled howitzers will be delivered by Czech [company] Excalibur Army to the Ukrainian Army. The order is worth hundreds of millions of Czech Koruna. The supplier works with the Polish company Wtorplast... The delivery includes BVP-1 infantry combat vehicles manufactured in Czechoslovakia until 1989 and thoroughly refurbished, and 2S1 Gvozdika rifles manufactured in Poland held in the Czech Army arsenal."
CSG was also seeking to expand its direct cooperation with the US military or to use the US influence to pressure the Czech Government into issuing security clearance for Jaroslav Strnad. Since mid-2017, a new law came into effect in the Czech Republic, according to which all firms supplying the army with military equipment were required to undergo relevant security checks and obtain security clearances (although the former head of the Czech intelligence considered obtaining of a security clearance an exclusively Czech internal matter, with the Americans not having any standing or influence in this regard).
CSG applied for this security clearance in August 2017. One publication wrote in 2018 that "under the new law, special army order suppliers must obtain security clearance. Some CSG group companies have received it, while others are still awaiting the decision after having submitted their clearance applications last August. If they do not receive it, CSG could lose billions in army orders."
That is exactly what was happening. In April 2017, Strnad's Tatra Trucks company received an order to modernize 33 Dana self-propelled howitzers for CZK1.3 billion (some sources say – for CZK1.5 billion), for which the Defense Minister Martin Stropnický had previously agreed with CSG. However, his replacement Karla Slechtova canceled the order because Tatra Trucks, albeing a CSG group company, did not have the requisite security clearance. "If someone does not have the requisite security clearance, they do not meet the formal criteria to receive an order, and thus cannot receive it. This is exactly what happened with the Czechoslovak Group," Defense Minister Karla Slechtova said of the situation.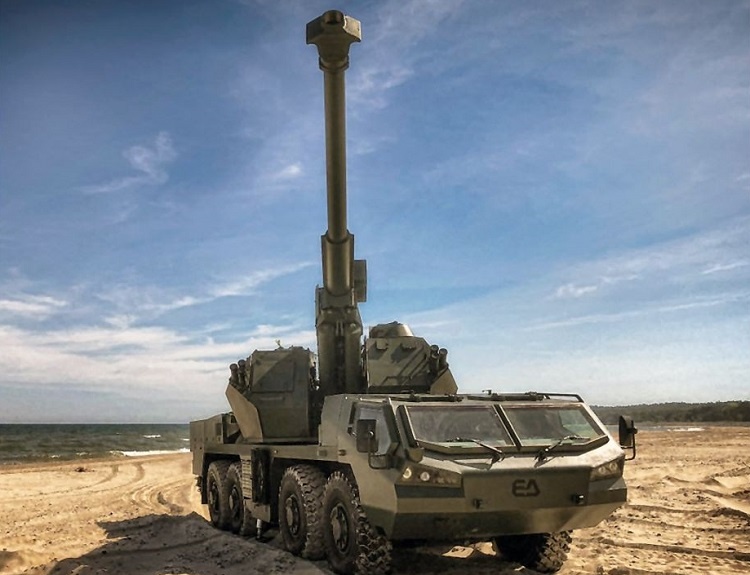 Howitzer Dana. Photo by Czechoslovak Group / Facebook
Та же компания, Tatra Trucks, отвечала в ЧСГ за примерно половину в десятимиллиардном заказе (полученном без конкурса) на поставку 62 бронетранспортеров "Титус" (доля ЧСГ составляла почти 5 млрд крон), автомобилей "Татра", специальной системы радаров MADR и 20 бронетранспортеров "Пандур" (на примерно 2 млрд крон). Но и этот заказ был приостановлен решением правительства 24 июля 2017 года, хотя в нем как производитель приняла участие французская фирма Nexter Systems.
Tatra Trucks was also the company responsible for approximately a half of the CZK10 billion order (received without competition) by CSG to supply 62 Titus armored personnel carriers (CSG's share came to almost CZK 5 billion), as well as Tatra vehicles, a special MADR radar system and 20 Pandur armored personnel carriers (worth about CZK 2 billion). But despite participation of the French manufacturer Nexter Systems that order was also by the government on 24 July 2017.
This was the largest army order of the then-cabinet, comprising almost half of the weapons arsenal that the Army was planning to purchase over the following two years. Following this fiasco, CSG itself requested that some of its subsidiaries be checked. The CSG group's spokesman Andrej Čírtek confirmed this, stating that "some companies asked for background checks and are now subject of certain administrative proceedings by the National Security Authority. We will not name the specific companies due to the confidential nature of the security clearance process."
Defense Ministry spokesman Jan Pejsek confirmed Strnad's lack of security clearance: "Yes, this is true. We had to stop working with orders from CSG, and this will complicate our procurement and investment program." Former Czech senator and Defense Commission member Ivan Gabal who approved the orders added that "[i]f these orders are delayed, the Army will encounter significant problems implementing its strategic plans, and I can't imagine what would happen if CSG did not receive a clearance. It would likely be detrimental to the Army."
There are four security clearance levels for companies of that type in the Czech Republic. Strnad applied for the "second-from-last", believing that by law the verification process should take no more than six months. According to the National Security Authority, the process of obtaining the lowest level of security clearance took at least six months but could take up to a year for the highest level. However, all of the deadlines had passed but Strnad still had not received the clearance. The official page of the NBÚ contained information on 452 companies that have received a stamp confirming their authorization to conduct trade transactions requiring security clearance; this page did not include any of the Strnad's enterprises – neither CSG nor any of its subsidiaries.
"The largest arms supplier of our time and a key partner of the Czech Army, Jaroslav Strnad, is having serious problems", wrote Jan Hrbáček on 16 July 2017. "The Euro weekly newspaper cites several sources from the Defense Industry and security forces sources as confirming that the National Security Authority is reviewing the application for security clearance by one of his companies.
"Not everybody in the Czech Republic can be bought," said the former head of the Czech Intelligence.
The signing of a multi-billion CZK agreement to supply weapons to the Czech Army could now be postponed. New tender would need to be announced and new negotiations conducted. The previous ones, regarding supplying 60 Titus armored personnel carriers to the Army, took three years.
The fact that Strnad did not appeal the denial of security clearance in court also suggested that CSG had real problems, the focus on which by the court and the public was not desirable for Strnad-senior, as observed by the former head of the Czech Intelligence. This lack of security clearance also affected Strnad's relations with the President. They were not as close as they had been, and both were now less dependent on each other than before. When trying to win another Defense Ministry contract, and trying to use the President's Office as a lever, Strnad was told by the President: "You have to arrange it yourself; you cannot rely on any help from us... You have to take care of it yourself."
"This tells me", noted the former head of the Czech Intelligence, that now "the support of the President was more limited... the support of the President's Office was reduced. He did not want to be involved in anything that may compromise his position... I cannot recall any big document, or business, or public tender that was not seen by the public or by the media as unclean. It would be suicidal for the President to be seen as supporting a person who could not get a security clearance necessary to deal with the Defense Ministry… So, Zeman could not afford more problems supporting somebody who was unable to obtain security clearance. Zeman does not appoint the head of the National Security Authority; he does not appoint the head of the BIS... He is not in charge of appointing them. He can promote people to the rank of a General. This is his prerogative... But they are all under the control of the Government."
"There still remain countries that are different from Russia. Some institutions in these countries remain independent... the Czech Counter-Intelligence Service, BIS, is functioning pretty well these days. Their director has been in this position for about two or three years. Before that, he was the Head of the Anti-Russian Department of BIS. So, not all of the government institutions in our country are pro-Zeman or corrupt. You can't buy everything you want here", said Kundra.
Still, the Defense Ministry resolved the issue in its own way. Some of the companies in Strnad's group, such as Retia and Eldis, had received security clearance before Strnad did. And Eldis retained its clearance.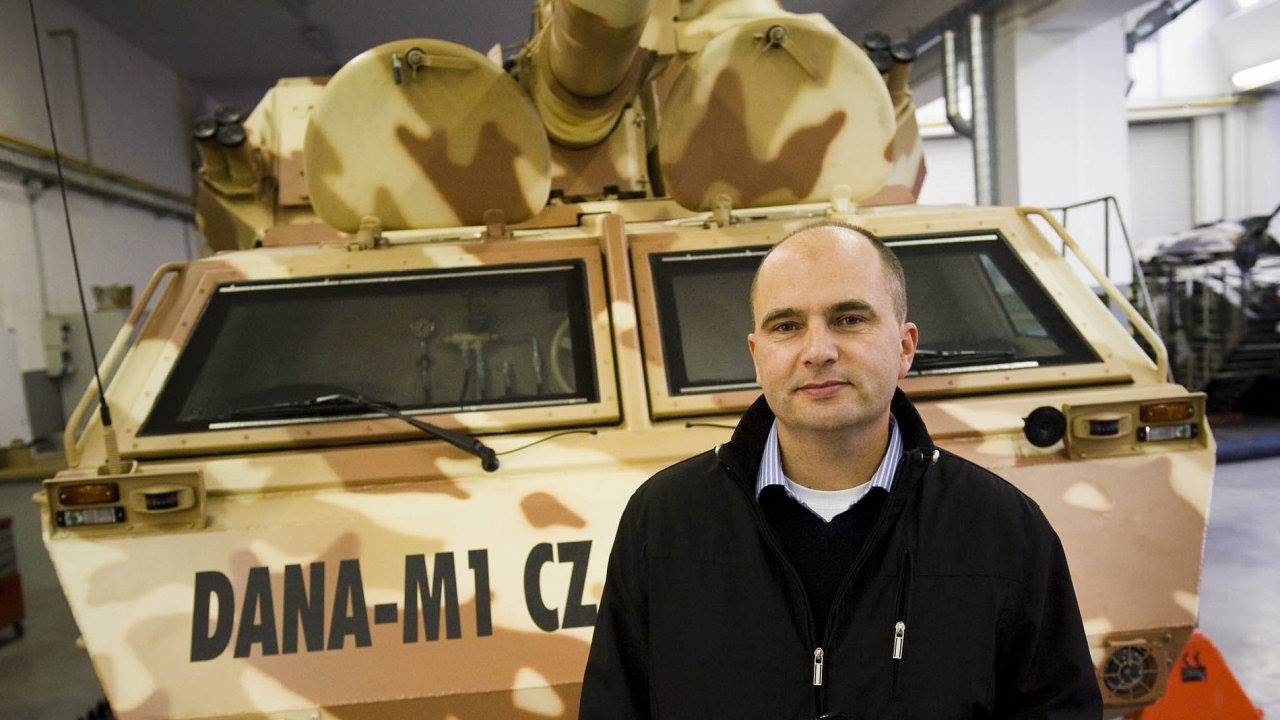 Jaroslav Strnad. Photo by Czechoslovak Group / Facebook
Events unfolded differently for Retia, as NBÚ began reviewing its application for the highest level ("Secret") of the security clearance. That was because Retia, which had previously passed the inspection, had a new owner, namely CSG, with Michal Strnad in charge. CSG itself appeared to confirm, albeit indirectly, NBÚ's 2016 investigation when it issued CZK1.5 billion in bonds since the bond offer documentation contained the following language: "On September 8, 2016, the NBÚ requested that Retia provide information regarding the owner of Czechoslovak Group BV, Retia's sole shareholder, within 30 days. Although Retia retains its security clearance during this verification process, the possibility of the revocation of the security clearance cannot be ruled out."
Nevertheless, Retia's security clearance was not revoked.
Retia's problems may have arisen due not only to a change of ownership but also to Retia becoming an approved vendor at Interpolitex exhibition in Moscow, an event that was called a "trade fair" by Russia's FSB. This annual event served as a gateway for Russian and foreign companies to do business with the Russian Federation's governmental agencies in general, and with the FSB in particular.
Thus, the Czech Army began purchasing Titus armored personnel carriers not through Retia, but through another Strnad company, Eldis. One publication quoted the Defense Ministry spokesman Jan Pejsek as stating the following:
"The Titus armored personnel carriers, worth about CZK6.7 billion, that were ordered, will ultimately be delivered by Pardubice Eldis, which specializes in radar production. The original supplier, Tatra Export, has not yet received its security clearance... We are talking about a total of 62 armored personnel carriers... Tatra Export has not yet received security clearance, so the Defense Ministry accepted the proposal to change the supplier."
The Minister of Defense Lubomir Metnar noted: "I have been doing all of this since my very first day in this [Minister of Defense] position, and I am glad that we are moving forward. Bringing Titus vehicles into service has been one of the Army's priorities for several years. The soldiers need this technology, and my goal is to complete the project successfully and quickly. I will inform the Government about the change in supplier in the near future."
Believing there could be a problem in him personally, Jaroslav Strnad transferred all of his 59 companies to his 25-year old son Michal in late January-February 2018. In an interview with the Czech magazine Respekt given on 12 February 2018, Jaroslav Strnad noted: "I understand that my name is connected to a number of people and events that could negatively impact the company and its reputation. God knows who is behind this. We are too successful, and this is not forgiven. In recent months, we have been targeted numerous times, and behind all these attacks could very well be our competition."
On 14 February 2018 a 46-year-old Jaroslav Strnad made a public announcement that he had transferred his business to a 25-year-old man who had no experience in managing military enterprises: "The time has come to transfer our business to the children since we are doing everything for them anyway," was how he explained (not too convincingly) his decision to the Czech media.
CSG categorically denied any connection between its application for security clearance and the transfer of ownership of the entire business group from father to son. The company spokesman Čírtek said "The transfer of the property rights is entirely unconnected to the security clearance application. Michal Strnad has been managing the group for the past three years as a general director, and the rights previously held by the company's founder have been transferred to him gradually. Thus, this just signifies the completion of this process. The company has grown and cannot be managed by one person. The rule is whoever has control is the owner."
Strnad-senior did essentially the same thing with the CSG group that he had done with Retia a year earlier - he transferred the ownership to his son in the hope that this would improve his chances of receiving security clearance. CSG ultimately managed to overcome all the barriers that have arisen due to its lack of clearance, mainly by booking Government orders for its firms that managed to obtain security clearance. Publicly, CSG blamed its competitors for all its misfortunes. One publication wrote:
"CSG's main problem in the Czech Republic is not the influence of Putin, but of the Czech lobbyists who represent foreign arms manufacturers. Strnad cut some corners and thus, thanks to him, the capacities of the former Czechoslovak defense industry were partially restored and combined, so that the import of weapons from abroad… became suddenly unnecessary… Jaroslav Strnad, the founder of the Czechoslovak Group, is, of course, a tough businessman who did not like some of his partners on the way up. But that should not be the reason for his firms being excluded from applying for domestic military contracts. If ERA, owned by Omnipol… can have T-level security clearance, there is really no reason for someone to blackmail Tatra or other Strnad family companies via security checks." 
The investigation began on May 1, May 2. To be continued.
The opinion of the author may not coincide with the opinion of the publisher.