Governor of Vinnytsia region Oleynik: I have no personal conflict with the Head of the Regional Council Svitko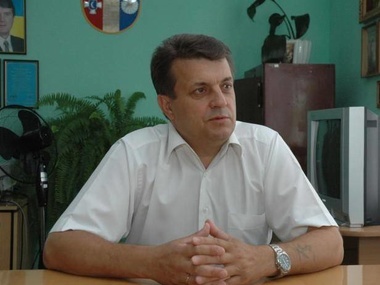 Anatoly Oleynik
Photo: vesti.vn.ua
There are and there can be no protest moods in Vinnytsia, the Head of Vinnytsia Regional State Administration Anatoly Oleynik claims.
There is no personal conflict between the governor of Vinnytsia region and the Head of the Regional Council. The governor Anatoly Oleynik stated it in the comment to GORDON.
"I invited Svitko this morning; we had a serious discussion regarding further stabilization of the situation. We have mutual understanding, we shook hands with each other. If someone wants to use something, they will make it for sure, and there are a lot of people who want to do it in Vinnytsia region. I perform my work as a governor; I was at work yesterday and held pre-planned meetings. Up to this point I have not commented anything because I wanted all parties to state their positions, in particular, in mass media. Now I will state my position and we will sit down at the negotiating table then," Oleynik said.
According to him, certain questions that arose in the regional state administration need to be solved by negotiations between deputies.
"There are and there can be no protest moods in Vinnytsia now. There are certain questions that can be resolved at the negotiating table, within the representative body, between deputy factions and groups. I am ready to give a helping hand within the legislation in order to solve this problem," Oleynik reported.
According to the governor, inhabitants of other regions who were taking part in disorders near the Regional State Administration building are already coming home.
"People from Khmelnytskyi region and Lviv came to our city. One of Lviv residents who was in the Regional State Administration building is in hospital now – he inhaled gas, other Lviv residents have already left. And Khmelnytskyi citizens will probably wait for another opportunity," Oleynik reported.