Capital of the richest Ukrainians has grown by 42% in a year – Forbes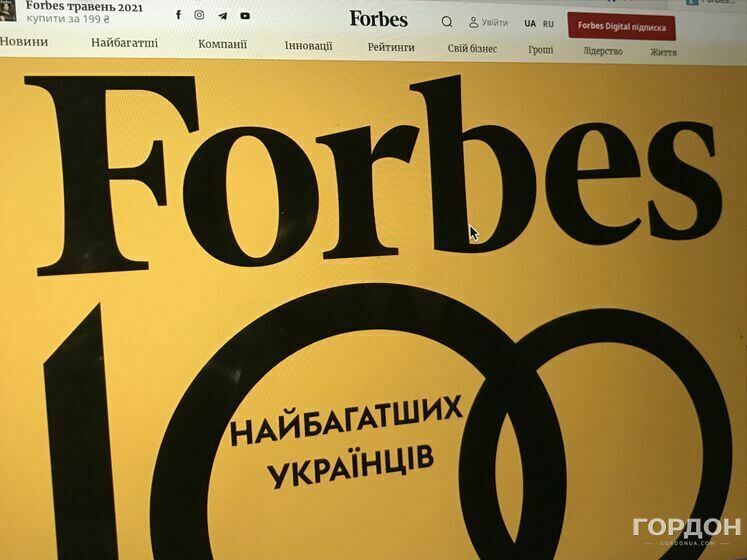 The list of the richest people in Ukraine has been updated by 21%
Photo: Gordonua.com
Forbes Ukraine magazine has prepared a rating of the 100 richest Ukrainians. It includes representatives of industry, metallurgy, pharma industry, IT, agro-industrial complex, energy and others. The authors of the rating note that in order to determine the one hundred richest, the fortune of more than 200 millionaires, more than half a thousand of their businesses, as well as their properties in Ukraine and abroad, have been assessed.
"The richest people in Ukraine have known better times: 2013 is still the most successful for the Ukrainian capitalism. However, Ukrainian assets have added in value over the past year. 76 participants from the first hundred of the Ukrainian list have increased their fortune in a year. The wealth of the first hundred has grown by 42% – to $44.5 billion. The list has been updated by 21% during the year. 14 participants have made it to the top 100 for the first time; seven returned after a break. Among absolute newcomers, the largest representation is in IT and energy," reads the rating preview.
The top ten of the top 100 includes representatives of the metallurgical industry, retail, fuel and energy complex and the food industry, in particular: Rinat Akhmetov ($7.6 billion), Ihor Kolomoiskyi ($1.8 billion), Oleksandr and Halyna Hereha ($1.7 billion), Petro Poroshenko ($1.6 billion).


They are followed by businessmen engaged in real estate and agro-industrial complex. In the top 100 there are also representatives of the pharmaceuticals industry, in particular, the owner of the Darnitsa pharmaceutical company Glib Zagoriy ($300 million, 31st place).


Also on the list there are representatives of the transport industry – co-owners of the TIS group of terminals Andrii Stavnitser ($215 million, 49th place) and Yehor Hrebennikov ($200 million, 52nd place), and IT technologies, in particular: Oleksandr Kosovan ($235 million, 43rd place ), Kateryna Kostereva ($190 million, 56th place).


The richest representatives of the food industry, retail trade and real estate round up the top 100, in particular: Ruslan Shostak ($140 million, 87th place), Oleksandr Sukhodolskyi ($130 million, 94th place), Oleksandr Slobodian ($125 million, 100th place).