Hryhoriy Kozlovskyy, President of FC Rukh, urged football clubs to give broadcasting rights to national TV channels for free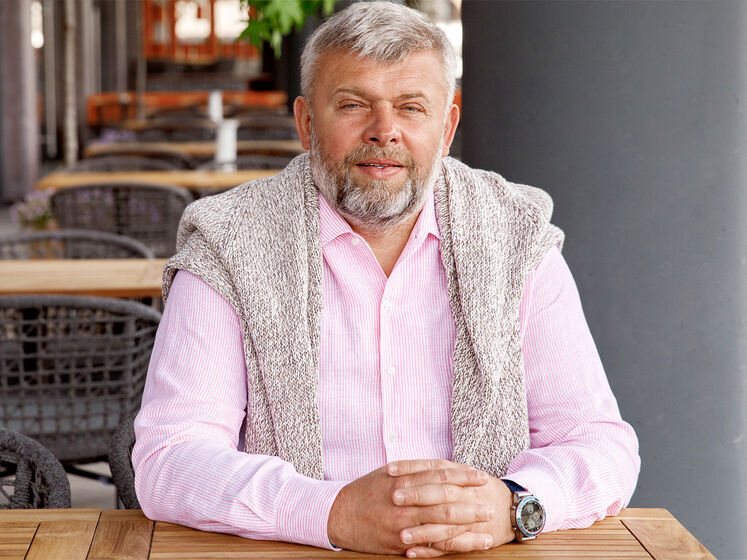 Hryhoriy Kozlovskyy: I believe that the clubs must show their dignity and demonstrate a strong position
Photo: fcrukh.com
Offers that Ukrainian football clubs have received from sports broadcasting platforms could not be considered anything but a pittance, declares Honor President of Lviv-based football club Rukh Hryhorii Kozlovskyy. On August 3, the statement was reported by the team's PR department.
"As far as I know, UPL has two offers for broadcasting rights deal. Megogo offered $100 thousand in total for all the clubs, which means about $4.5 thousand for each one. And Setanta offered 1.5 million, after a reduction of The Ukrainian Association of Football share, it's going to be $60-70 thousand for a club. I perceive it like nothing more than a pittance. I believe that the clubs must show their dignity and demonstrate a strong position. If tomorrow our club is going to vote for anything it will only be a TV pool for free broadcasting of matches for the Ukrainians." - Kozlovskyy stressed.
As an example of such a decision, he mentioned England.
"I understand that now it is difficult for media platforms to pay for the Ukrainian championship rights. But clubs need a source of income and livelihood. And offers like these are nothing else than a pittance and disgrace. FC Rukh definitely will not participate in this buffoonery. This is our official position. We know what we're worth. That is why I urge all the clubs to decline those offers and to give away broadcasting rights to national TV channels for free. Let people watch football games and be entertained. There were times in England when for three years in a row the clubs refused payments for broadcasting and matches were shown for free. That raised supporters' interest. Now that broadcasting rights cost 5 billion per season. I think we should move in this direction." – summarized Lviv-based FC President.
On July 20, The Ukrainian Premier League announced a tender for championship matches broadcasting rights. Offers were to be applied before July 27. There are two contenders: Megogo and Setanta. UPL plans to announce its decision on August 4 during the participants' meeting.
Evhen Dykyi, UPL Executive Director, told Detector Media, that the League doesn't rule out the possibility of creating its own TV channel.
In July 2019 UPL clubs didn't reach an agreement on the broadcasting of all the season matches by one Football TV Channel. The unified TV pool decision was turned down by Dynamo Kyiv, Desna Chernihiv, Dnipro-1 Dnipro, and Zorya Luhansk, later they were joined by Karpaty Lviv.