Oleksandr Svishchov: Collaboration with Andre Tan is our way to draw public attention to water polo and raise money to help children affected by the war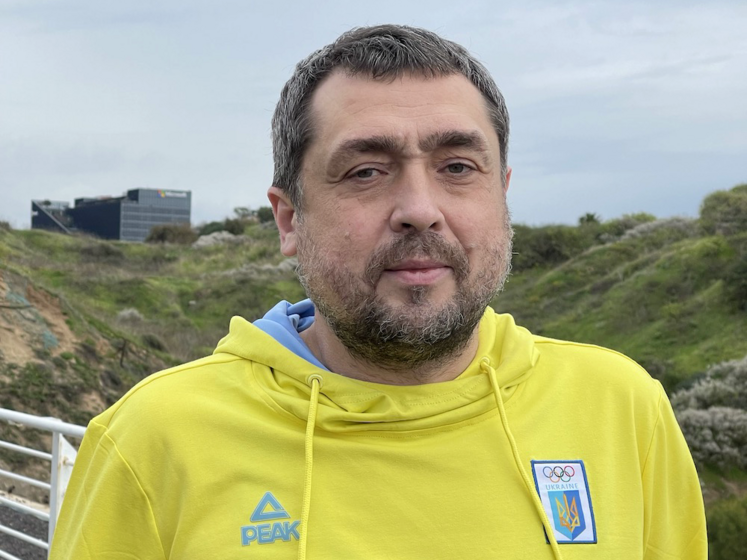 Oleksandr Svishchov: Victories in sport are joy and at the same time a prove that Ukrainians are winning on all fronts
Photo: rudenko.kiev.ua
Eco-brand RDNT founded by Ukrainian designer Andre Tan and the Ukrainian Federation of water polo released a joint capsule collection of t-shirts. Money raised from this collaboration will be given to charity platform dobro.ua, website of the Ukrainian Federation of water polo quoted its President Oleksandr Svishchov on September 6.
"While there is a full-scale war in the country and we don't have too many reasons to be glad, victories in sport are joy and at the same time, prove that Ukrainians are winning on all fronts. We aim to inspire as much interest in water polo in Ukraine as possible. And I think collaboration with a fashion brand is one more good way to interest a wide audience with this beautiful sport and simultaneously raise money to help children affected by the war," – remarked Svishchov.
The raised funds will be used to buy medicines, supplies, and medical equipment and also to finance humanitarian aid to refugee children and their families. 
"The idea of the brand's collaboration with the Federation of water polo was not a random one. RDNT is a brand of happiness, and a human being is most happy when in water. 'Water' is the title of our first collection. When I went to see a water polo match, I realized how much fun the players are having, and how happy they are, and what a great enthusiasm they are playing with. I saw this drive and the mood, the happiness, and I realized that we must do this collaboration with water polo for a good cause. It seems to me that we did great. We had fun." – said Andre Tan.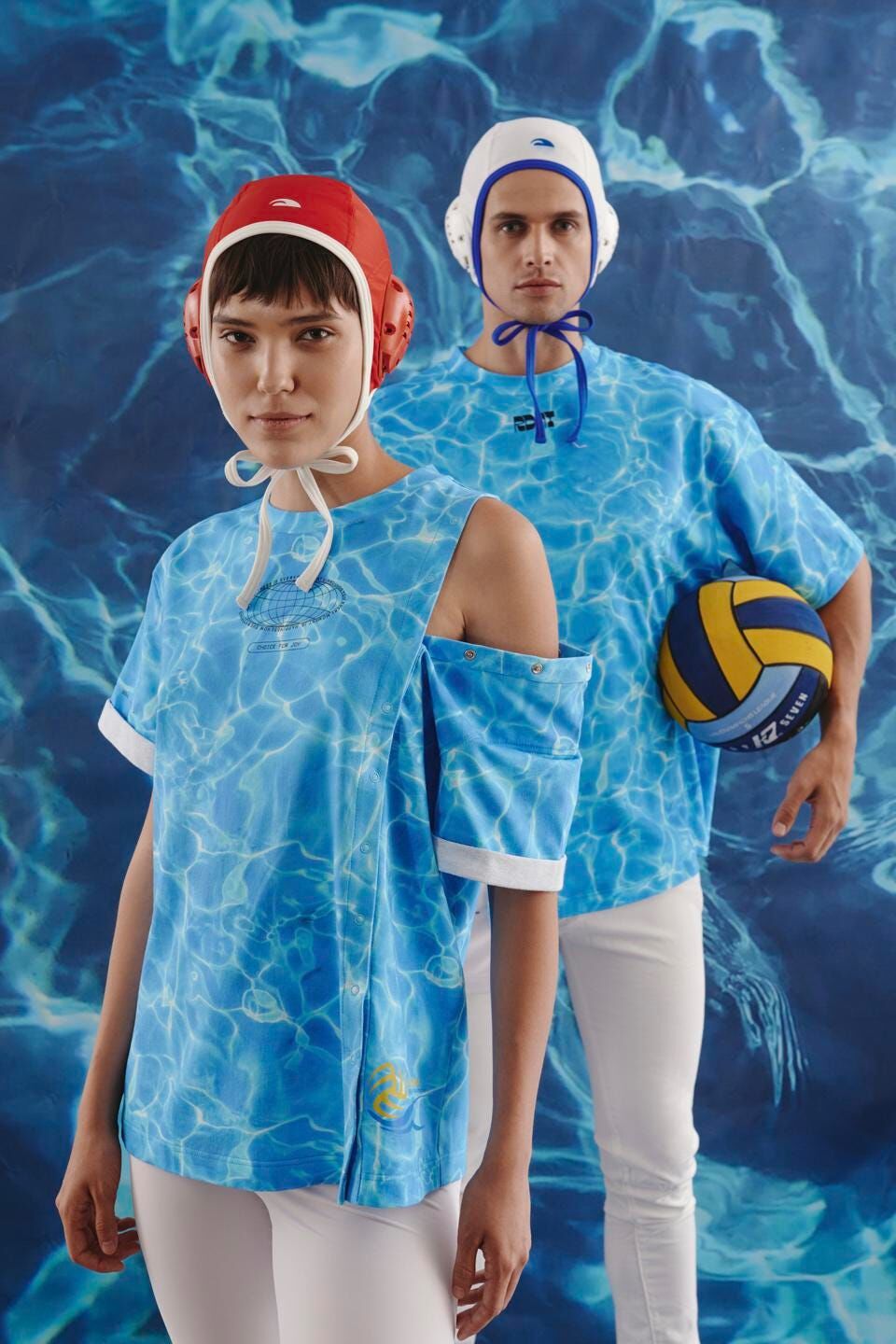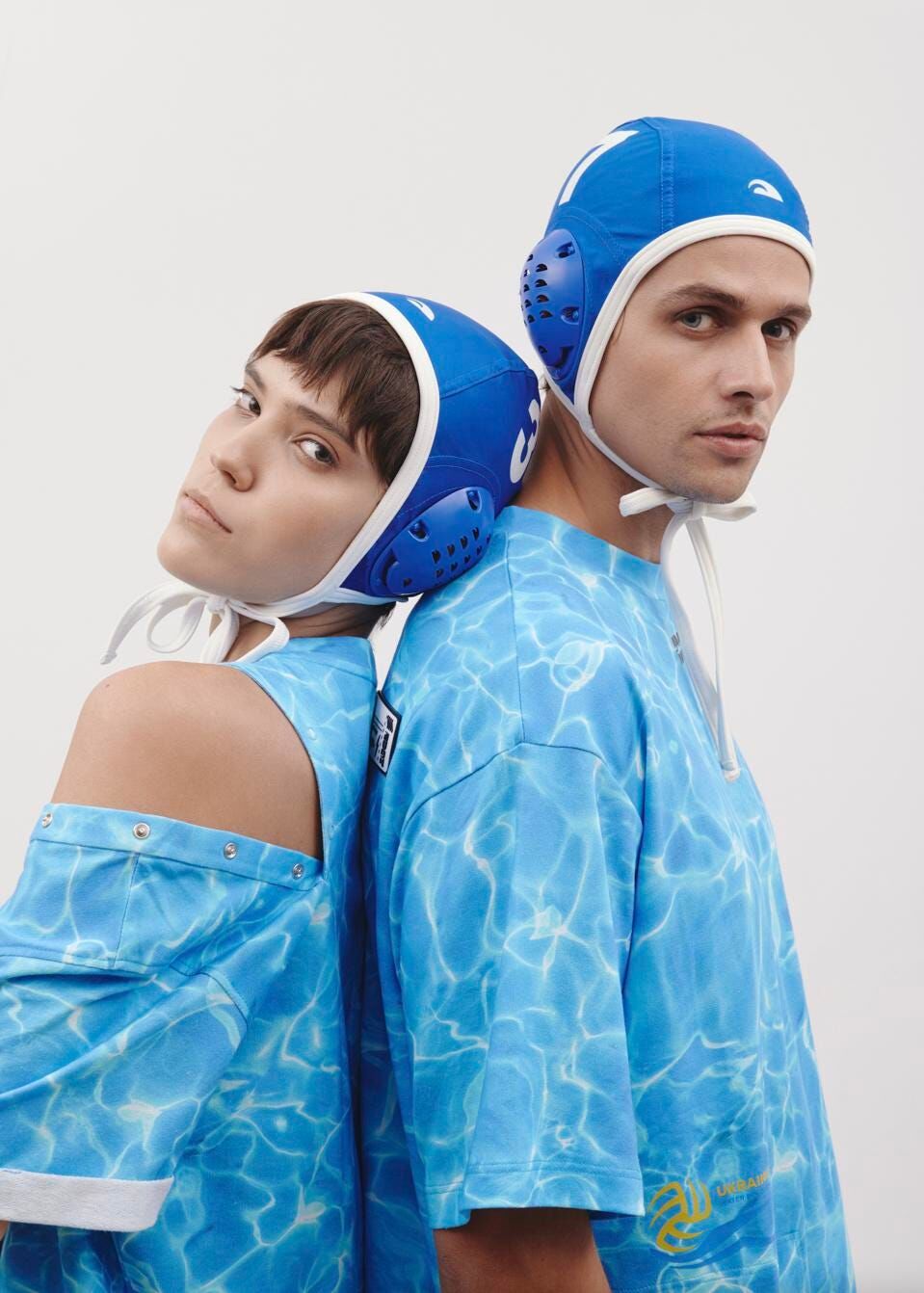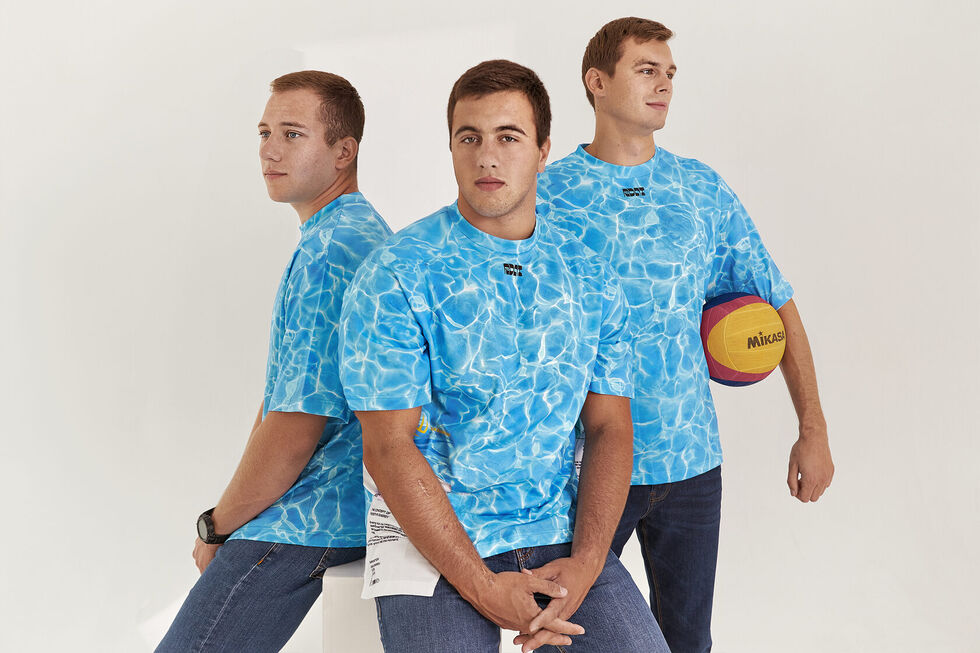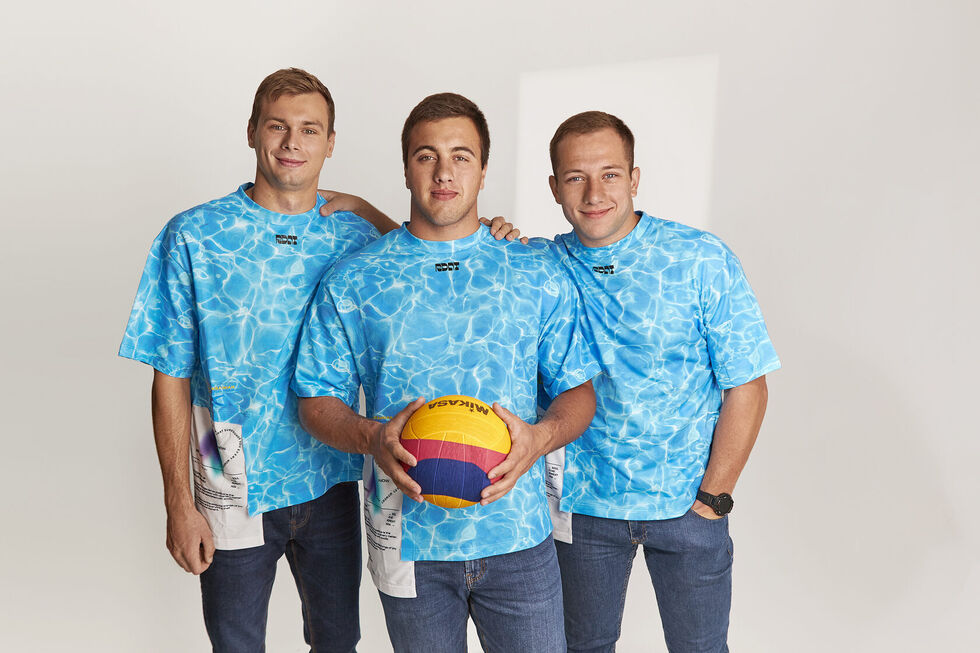 American Forbes wrote about this collaboration in late August this year.
"RDNT's fashion capsule collection fittingly titled "The Water'' features rippled-water prints banded with bold jumpsuits, oversized hoodies and deconstructed jeans. The color palette is symbolic of the aura color chart, with pale shades of yellow, blue, green, pink, and purple. The patterned sensibility of prints is a good fit for Paris.
The stoicism in the cuts and shapes would not be out of place in Milan. The streetwear styling would make London proud. There is a decidedly fresh European aesthetic coursing through the lifelines of RDNT." – described the collection Forbes author Stephan Rabimov.
The president of the Federation of water polo noted that the collection should remind that soon Lviv will host the male Championship of Ukraine and the female Cup of Ukraine. These two water polo tournaments will be held on September 16 -18, and they are going to be the first water polo events in Ukraine since the start of the war.
"Before the war started, a new sports pool was built in Mariupol and was supposed to open during the month. But now it is destroyed by bombs, as well as the pool of the Polytechnic Institute in Kharkiv, – Svishchov told Forbes. – In Kramatorsk, the new sports pool is almost finished, and what it will become now, we don't know!"