Pharmaceutical Firm Darnitsa appointed new CEO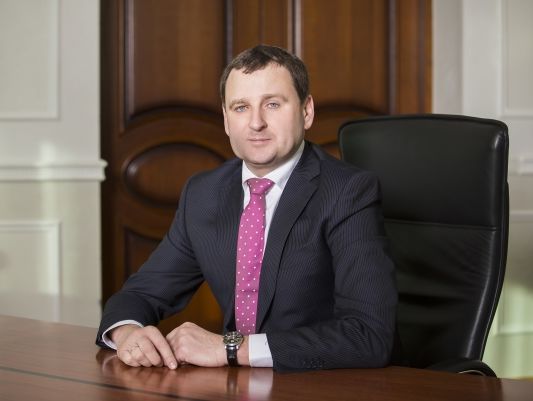 Andriy Obrizan has worked for Arterium Corporation, Biofarma, TEVA/PGT Healthcare and Richter Gedeon


Photo: darnitsa.ua
Andriy Obrizan appointed as the CEO of PrJSC "Pharmaceutical firm Darnitsa" previously worked in Ukranian and international pharmaceutical companies and he has nine years of working experience in practical medicine.
Andriy Obrizan was appointed as the new CEO of PrJSC "Pharmaceutical firm Darnitsa" (Kyiv), company's press release announced on January 15, 2019.  
"A true professional joined our team. He has versatile experience not only in pharmaceuticals but also in medicine, management, financing, marketing, and creation of innovative products," – declared Dmytro Shymkiv, the Chairman of the Executive Board of the Managing Company
Shymkiv himself joined Darnitsa's management last September. Before that, he worked as Deputy Head of the Presidential Administration of Ukraine, and before that, he was the head of Microsoft office in Ukraine.

Obrizan previously led a project for an innovative company with headquarter in Zurich (Switzerland) developing innovative solutions for healthcare, communications and security. He also worked in several Ukrainian and international pharmaceutical companies among which there were Arterium Corporation, Biofarma, TEVA/PGT Healthcare, Richter Gedeon. The new CEO has nine year of job experience in practical medicine.    
The former Darnitsa's CEO Svitlana Didenko will obtain a position of the Member of the Supervisory Council of the company according to company's press office announcement. 

PrJSC "Pharmaceutical firm Darnitsa" operates since 1930, produces approximately 250 ready-to-use pharmaceutical products. Glib Zagoriy, the member of Ukrainian Parliament, is one of the company's co-owners.