Putin named the condition for Russian gas transit through Ukraine after 2024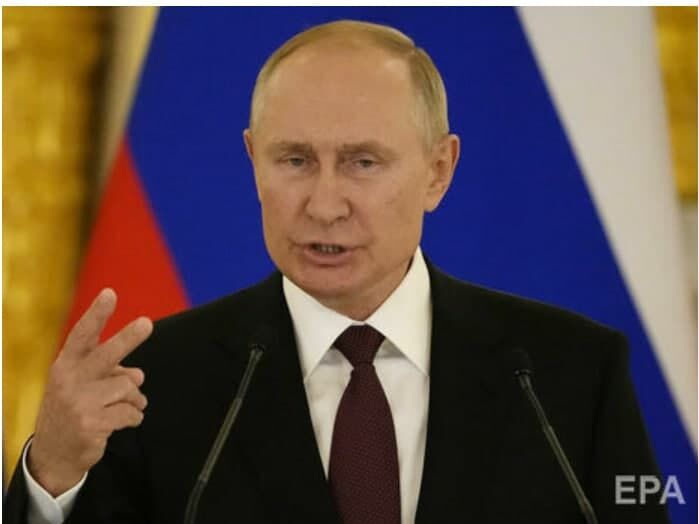 Putin: We are ready to transit gas through Ukraine after 2024
Photo: EPA
Russian President Vladimir Putin has stated that Russia will continue to transit gas through the Ukrainian gas transportation system even after 2024, if there are contracts for its delivery to Europe. He said this on August 20 at a press conference in Moscow after a meeting with German Chancellor Angela Merkel, which was broadcast by the YouTube channel Present Time.
"I assured the Federal Chancellor that we will completely fulfill all our obligations under the transit contract. Even after she leaves the office, Russia will fulfill all of its obligations. We are doing this now and will continue doing it," Putin said.

He claims that Nord Stream 2 is not a political project. According to him, it is "2 thousand kilometers shorter than the Ukrainian transit," and "much cheaper than transit through the Ukrainian channel."

"We are ready to transition gas through Ukraine after 2024. But we have to understand for how long, in what volume. And for this we must get an answer including from our European partners, how much they are ready to buy from us. It is obvious. We cannot sign a transit contract if we have no contracts on supplies to our European consumers. And considering the Green Agenda, which is already being implemented in Europe, we have a question: will they buy gas from us at all, and how much? This is a subject for discussion," he said.
Nord Stream 2 is to connect Russia and Germany through the Baltic Sea. The length of the route is more than 1,200 km. Construction of the pipeline began in 2018. Since the end of 2019, the project and the companies involved have been under U.S. sanctions, which have been repeatedly expanded.
Construction was frozen in 2019, when 93% of the pipeline was completed; a year later, in December 2020, it was resumed.
Nord Stream 2 AG, the operator of the gas pipeline, noted in July 2021 that Nord Stream 2 is 99% ready. On August 17, Deutsche Welle radio station reported that the construction of Nord Stream - 2 is planned to be completed on August 23.
The authorities of Ukraine, Poland, Hungary, Moldova, Romania, the Czech Republic, Slovakia, Latvia, Lithuania and Estonia consider Nord Stream 2 a threat to European energy security.
US President Joe Biden's administration opposed the construction of the pipeline, but at the end of May, Biden called the introduction of new sanctions against Nord Stream 2 "counterproductive" in terms of relations with Europe because the pipeline is "almost finished".
On July 21, Germany and the United States announced that they had reached an agreement on the Nord Stream 2 gas pipeline. Germany promised that it would apply national sanctions against Russia and call for effective EU measures if Russia continues to use gas as an instrument of pressure on other countries or "commits further aggressive actions against Ukraine". According to the agreement, transit through Ukraine should be extended for 10 years after the pipeline is put into operation (the current transit contract expires in 2024).